Monthly Archives:
August 2012
There are several documents you may need to provide when looking for a job in Canada. These documents could include things such as references from former employers, educational and training credentials, and anything proving work-related experience or skills. Below you'll find a helpful guide to the type of documents you'll want to prepare for your journey into the Canadian job market!
In some cases, you will want the professional organization to send documents directly to your potential Canadian employer. Documents such as school transcripts and letters of reference should be sent directly from the organization to the employer.
Other documents such as diplomas and certificates can be sent as copies directly from you to your potential employer.
Documents to show your Credentials
Documents showing your credentials are invaluable to potential Canadian employers. These documents prove your international qualifications and will help you find which jobs are right for you.
School documents: degrees, diplomas or certificates from universities, colleges, secondary schools or trade programs
Descriptions of programs you completed. Transcripts and grades from these programs could be useful as well.
Letters from professional organizations and other regulatory bodies on your qualifications and experience
Apprenticeship or professional certificates
Letters of reference and performance reviews from previous employers
Descriptions of duties from previous employment
Source: http://www.credentials.gc.ca/immigrants/workbook/sectionD.asp?utm_source=bitly-eng&utm_medium=twitter&utm_campaign=fcro-aug2012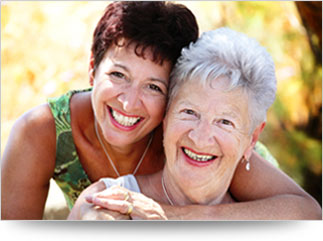 In effort to correct the current seven year back log of the Parent and Grandparent Program (PGP),Citizen and Immigration Canada (CIC) has put out a call for consultations to survey opinions for redesign of the program.
The purpose of the consultations is to receive input on (1) how to limit the intake of applications; and (2) what a modernized PGP would look like.
The PGP is a path for parents and grandparents of Canadian permanent residents and citizens to immigrate to Canada. Currently, the only criteria for the program is financial. The sponsors must make a ten year financial commitment to support the beneficiary and must also meet a set minimum income.
However, it is these limited requirements that have caused a surge of applications and a resulting backlog which was at one point as large as 168,000 with wait times as long as seven years.
Citizenship, Immigration and Multiculturalism Minister Jason Kenney is now soliciting the public for advice to change the program in such a way as to expel the backlog and create faster processing times for applicants.
The most popular solutions from last year's consultations include a majority agreement that family reunification is important but grandparents and parents should have lower priority than spouses, partners and children; and the financial obligations of the sponsor should be made stricter, such as making the financial commitment lifelong or charging a sizeable fee to sponsor.
Other possible solutions include creating a lottery for applicants, put a yearly cap on accepted applications, or making only Canadian citizens eligible to sponsor.
CIC Puts Out Call for New Immigrant Programs
Resettling in a new country is always a struggle. Not only is there the challenge to learn a new language, but also acclimating to a new culture and new customs. Citizenship and Immigration Canada (CIC) has put out a call for proposals for programs to help newcomers such as language and settlement services.
The CIC funds services and programs to help newcomers settle in every year and as we're finishing out the last stretch of 2012, CIC is looking for a whole new batch of 'em. And the best part? The amount of funding for these programs is nearly tripled for 2012-2013.
Anyone can submit proposals on the CIC e-submission page. The provinces of Manitoba, British Columbia and Quebec are not included in the settlement services of CIC, but international and national proposals are welcome from all provinces.
Submit your proposal by September 7, 2012!
How to Submit a Proposal (CFP):
1. Complete CFP 2012 Application for Funding Form
2. Organizations must submit: (1)their constitution and bylaws; (2)most recent annual report with financial statements for the last two years; (3) a list of the Board of Directors and the name of the Chief Executive Officer/ Executive Director; and (4) a list of any financial partners and letters confirming their contributions.
3. Individuals must submit: (1) your curriculum vitae; (2) proof of

citizenship

or permanent residence; and (3) a list of any financial partners and letters confirming their contributions.
4. Submit your application online.