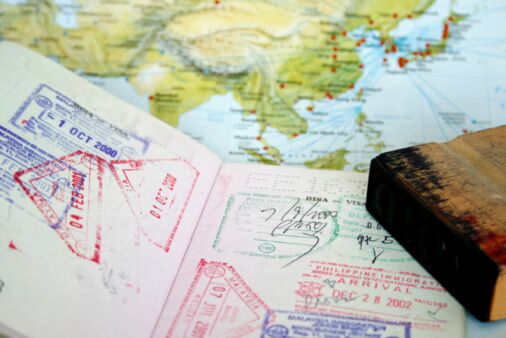 Almost every immigration form available through Citizenship and Immigration Canada (CIC) will require a fee for processing. The amounts for the fees vary widely, just as there are many different ways to pay these fees.
Whether you are renewing a Permanent Resident Card, Applying for citizenship or trying to get a tourist visa there will be an associated, nominal fee that must be included in the application package.
If you are applying for immigration outside of Canada you will have to contact the CIC visa office that serves your area. Often, this is the office within your country, but in some cases in may be in an adjacent country. You will need to conduct some research to find out which jurisdiction you are in. Visa offices may have different preferences for payments.
Applying within Canada can be done in two ways: online or at a Canadian financial institution.
Paying Online
The online payment system is relatively simple and very much similar to other online payment systems for commercial businesses. You will need to use a PDF reader to get a receipt after you pay with one of the accepted credit cards (Visa, MasterCard, or American Express).
An email address is necessary for maintaining contact with the CIC. After you receive your receipt, you will need to print it to be included in your application package. There are a few different ways to do this:
Print it at home. If you have your own printer, you can just print the receipt from the comfort of your own home.
Print your receipt at a printer away from home. You may know a friend or relative with a printer. Libraries and LAN centers may also have printers available to the public for a small fee. You can transport your data by email or flash storage device, but be sure to delete all temporary files and to protect your data from potential hackers.
Paying at a Canadian Financial Institution
An alternative to those who aren't so computer savvy is to pay for your forms through a brick-and-mortar institution. You will need to first order Form IMM 5401 for the payment receipt, then you pay at either a bank or a wire service. Form IMM 5401 must be included in your application submission.
In some cases this is the only way that you can pay your application fees.
Federal Skilled Workers,
Federal Skilled Tradespersons, or
Federal Investors
Must all submit their applications and payments to the Centralized Intake office in Sydney, Nova Scotia. There is no online option for these immigration types.
How Much Are the Fees?
Here are some of the more common fees:
Right of Citizenship—$100
Grant of Citizenship—$100
Work Permits—$150
Study Permits—$125
Permanent Resident Application Processing Fee—$50
Permanent Resident Renewal or Replacement Fee—$50