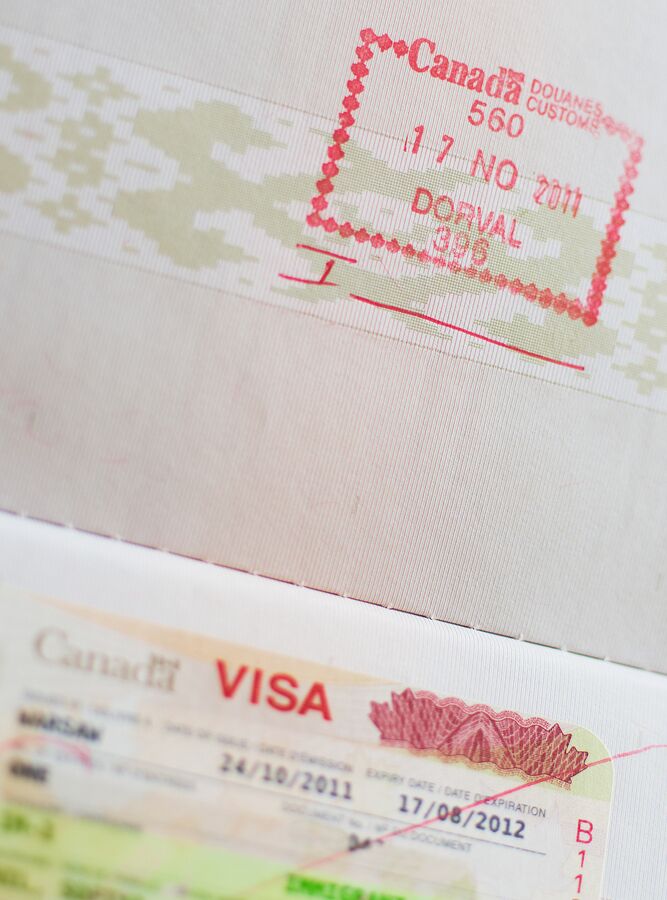 Permanent Resident Cards are immigration documents that give non-Canadian citizens the right to live and work in Canada indefinitely.
Immigrants must apply for an initial Permanent Resident Card before they can apply for a renewal or replacement.
There are a number of different ways to get Permanent Residency such as through family members or through a job in Canada.
Permanent Residents who are able to meet certain residency requirements might be able to apply for Canadian citizenship. Citizenship does not have a document that regularly expires like a PR Card.
This article will discuss topics having to do with replacing or renewing a PR Card.
The Application Process
Applying for a replacement or a renewal of a Permanent Resident Card is essentially the same process as when one first applies for a Permanent Resident Card.
Immigrants will simply fill out and file Form IMM 5444, the Application for a Permanent Resident Card, and pay the associated fees to renew or replace their Permanent Resident Cards.
Reasons to Get a New PR Card
There are a number of reasons for why a Permanent Resident may be looking to replace his or her PR Card:
The PR Card has been lost, stolen or destroyed
The PR Card has already expired
The PR Card is about to expire
Depending on what has happened to the PR Card, immigrants will have to follow different instructions.
However, it should be noted that, ultimately, regardless of the status of the card, there is only one form which replaces the PR Card. This form is also the same for first time applicants.
What to do if the PR Card Has Been Lost or Stolen
If the Permanent Resident Card has been lost, stolen or damaged, immigrants must call the Citizenship and Immigration Canada Help Centre to notify the organization of the PR Card's fate.
The number for the help centre is 1-888-242‑2100. This number should only be called if the immigrant is still in Canada. There are different circumstances for immigrants currently outside of Canada.
Section G, a special part of the Permanent Resident Card application, will need to be filled out by immigrants who have had their PR Cards lost, stolen or damaged.
What to do if the PR Card Has Incorrect Information on it
Mistakes happen sometimes and you may discover that your Permanent Resident Card has incorrect information on it. This would prove to be problematic as if the information on your PR Card does not match your other information, people will doubt it being a genuine document.
To fix this problem, immigrants are directed to file Form IMM 5531, Request to Reissue a Permanent Residence Card. This process does not have an associated fee.
What to do if you're Outside of Canada
Permanent Residents outside of Canada who have had their PR Cards lost, stolen or destroyed will need to report the loss to the nearest Canadian embassy or consulate and begin the process of getting a travel document.
Permanent Resident Cards will not be shipped to non-Canadian addresses, so immigrants will need to obtain travel documents to re-enter Canada.