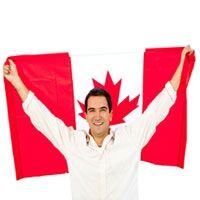 The Immigration and Refugee Board of Canada is a governmental organization that works closely with Citizenship and Immigration Canada (CIC) and Canada Border Services Agency (CBSA) in the administration of immigration policy.
Most immigrants applying for Permanent Resident Cards or citizenship applications will be interacting with Citizenship and Immigration Canada. However, appeals will be mostly directed at the Immigration and Refugee Board.
Immigrants most often come in contact with the CBSA when they firs land in Canada, typically with little trouble as long as their documents are correct.
The IRB
The Immigration and Refugee Board is divided into three sub-organizations that all have their own responsibilities in the implementation of immigration policy in Canada.
The Immigration Division is responsible for admissibility hearings and detention reviews.
If the CBSA thinks that an immigration applicant somehow does not follow the rules set out in the Immigration Act they will be referred to the Immigration division for an admissibility hearing.
Immigrants who have been detained because of some sort of immigration related transgression will also be sent to this department.
The Immigration Appeals Division, the second part of the Immigration Review Board, hears appeals for immigration applications. Potential immigrants may in some cases appeal a decision by Citizenship and Immigration Canada if they believe the decision was incorrect.
Refugees who live within Canada will largely deal with the third division of the Immigration and Review Board, the Refugee Protection Division. Immigrants who wish to claim refugee status from outside of Canada will deal with Citizenship and Immigration Canada.
IRB Services
As mentioned above, the IRB largely concerns itself with appeals and refugee claims.
The department concerned with refugee claims includes:
Information on how to claim refugee status
How to claim refugee status within Canada
Information for refugee claimants in Canada
Information for legal representatives and counsel for refugee applicants
Information about the Refugee Protection Division
Relevant forms for filing refugee status in Canada
Refugee statistics and other relevant numbers
Refugee appeal information, such as how to file for a refugee appeal
Admissibility hearings involve the assessment of an immigrant's application or entry into Canada. This department of the Immigration Review Board includes information on how to handle a review for applicants and information for their counsel.
This department also includes important forms to be submitted and points of contact.
A Complicated Process
Immigrants and refugees should understand that any unusual situations or complications in their application to enter Canada can become extremely complex.
In some situations it may be best for applicants to hire an immigration attorney to assist them in the process. This is what the IRB means by counsel.
Choosing an immigration attorney can be a difficult process on its own. There are many fraudsters looking to scam desperate immigrants.
That is why it is important to seek out reputable attorneys in these rare cases.