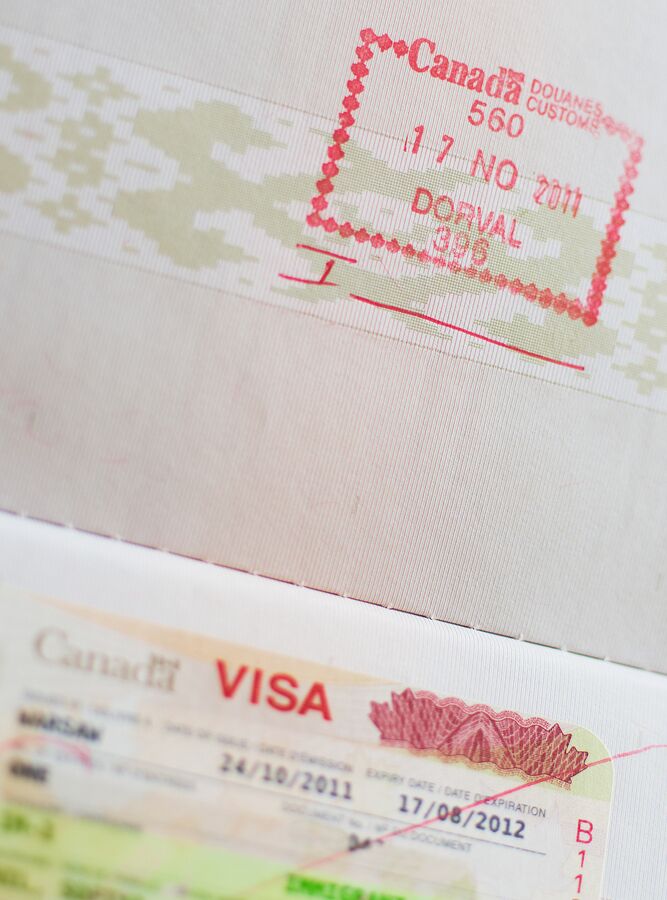 Canada does not allow Permanent Residents to renew or replace their permanent resident cards while outside of Canada because the CIC will not mail a PR card to a non-Canadian address.
However, there are other ways to return to Canada and renew one's permanent resident card once one has returned.
Renewing Before Your Trip
Citizenship and Immigration Canada encourages Permanent Residents to arrange for their PR Cards to be current for the entire time that you are outside of the country.
If it looks like your PR Card may expire while you are abroad it might be a good idea to apply for a renewal before you leave on your trip.
If you already have your ticket arranged for travels or some other proof of your trip you can use that as evidence for an expedited PR Card renewal!
Renewing a PR Card is easier than the process of getting back into Canada from abroad without a PR Card. However, there are some situations in which that problem is unavoidable.
What to Do if Your PR Card Expires While You Are Abroad
If you are outside of Canada when your PR Card expires or if it gets lost, stolen or destroyed somehow you can't have it replaced immediately. You can follow the process of replacing a PR Card once you've come back into the country, however.
Instead, you must get a travel document from the Canadian government in order to come back into Canada.
The documents that you will need to include in your application for a travel document include:
IMM 5627. This form is the document checklist. It outlines the sort of documentation you will need to submit in order to get a travel document.
IMM 5524. The Application for a Travel Document (Permanent Resident Abroad). This is the actual application.
IMM 5529. This form is the instructions associated with a Travel Document application.
IMM 5476, Use of a Representative, is only necessary if you are using legal representation.
Each visa office has its own rules for how permanent residents may go about applying for Travel Documents, so it is a good idea to check with the local visa office for what they want specifically.
Moving Past the PR Card
One way to avoid all of this PR Card confusion is to become a citizen of Canada.
Citizens do not need to show a PR Card at the border to re-enter Canada
Citizens can hold Canadian passports which automatically speak to their status in the country
Citizenship status does not expire and there will be no need to renew your citizenship certificate.
If you have been a permanent resident for more than three out of the past four years it would behoove you to look into becoming a citizen.