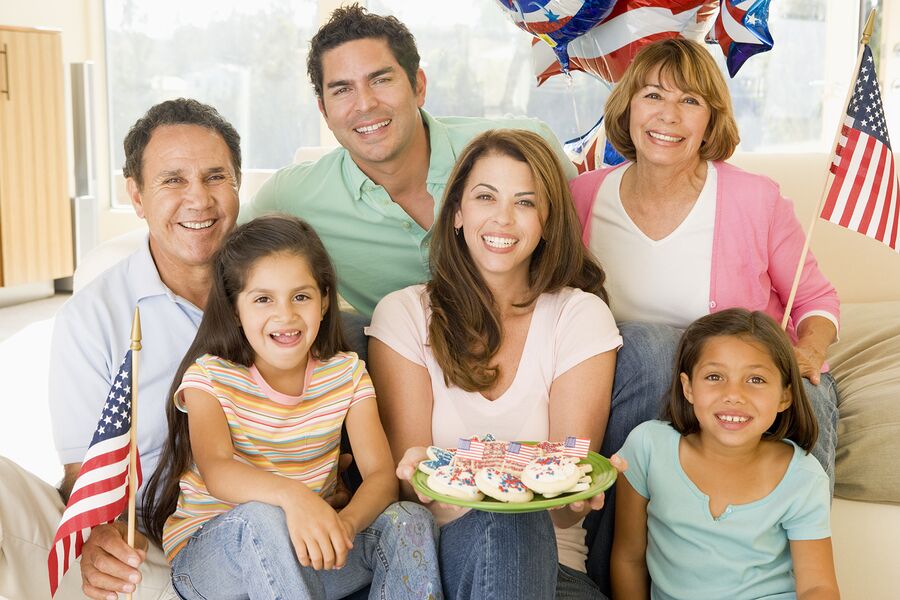 Canada supports the unification of families and as a result of this policy immigration based on family relationships are allowed in rather large numbers.
The first step to this process is finding out if you are eligible to come to Canada under a family-based visa.
Below are some of the relatives who can immigrate to Canada with this program:
Children (sons and daughters).
Spouses, common law spouses, or other legal relationship.
Parents.
There are some other relatives that are allowed to immigrate under this visa, but there are a number of restrictions and rules involved.
The immigration process for bringing qualified relatives into Canada involves a Canadian citizen or Permanent Resident sponsoring their relative to come into the country.
Once sponsorship has been applied for through a Case Processing Center the relative being sponsored can then apply for their Permanent Resident Card.
The Permanent Resident Card is the physical proof that an immigrant has the right to live and work within Canada freely. Permanent Residency is also necessary for immigrants who wish to eventually become citizens.
It is very important for the sponsor of an immigrant to follow the rules of sponsorship very closely. If the rules are not followed properly it could make it very difficult for the desired family members to enter Canada.
Sponsors must legally agree that they will support the people that they sponsor for at least three years. If the person being sponsored is a child the sponsor must support them for up to 10 years, or until they are no longer a minor.
The people being supported must make an effort at becoming self-sufficient as well. The role of sponsor is not a never-ending welfare scheme after all.
You can use the same application to sponsor your spouse and children if they are immigrating at the same time, but if they are coming to Canada at different times different applications must be filed separately.
Immigrants must undergo a medical examination and be able to provide proof of health.
After the applications have been submitted the fees must be paid. Depending on where the sponsored immigrant family members live the process may be slightly different, but overall the easiest way is to pay the appropriate fees online.
The Sponsorship Application costs $75.
Principal Applicants must be able to pay the $475 fee.
If the Principal Applicant is under the age of 22 and not a spouse only have to pay $75.
Family members who are over 22 years must pay $550.
Common Law Partners or spouses who are under 22 years must pay $550.
All dollar amounts are in Canadian dollars and the relative values are subject to market fluctuations.