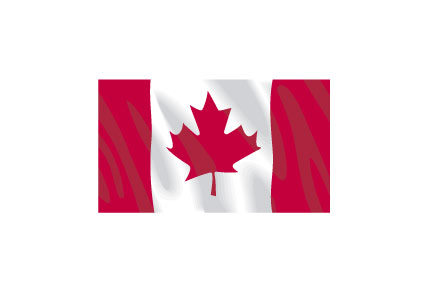 Canada's immigration policy is dramatically shifting its emphasis to benefit employers over the interests of new Canadian immigrants.
That's the finding of a new study of Canada's immigration laws conducted by researchers at Toronto's Ryerson University and the Migration Policy Group; the study was conducted as part of an update of the Migration Policy Effectiveness Index (MIPEX), which compares and rates countries based on their immigration policies. In 2011, Canada was number 3 among countries ranked on MIPEX.
However, according to the authors of the new study, much has changed in the ensuing years, and in that study they're voicing concern that Canada's immigration policies are now being designed primarily to benefit employers. The researchers warn that Canada's new immigration laws will treat immigrants "not as future citizens…but merely as convenient and cheap labor."
According to the MIPEX research, after the Immigration Act of 1967, Canada began to select immigrants based on qualifications such as education, work experience and familiarity with English or French. It was, the study says, a system based on "pragmatism and equity" that became the immigration model for other countries.
By contrast, the MIPEX study researchers say the Conservative government's "Express Entry" system—to be introduced in 2015—will transform the immigration system into a "job bank serving government and industry by matching prospective immigrants with employers seeking workers."
Using a harsh comparison, the study's authors say the new Express Entry program is a throwback to the almost century-old Canadian immigration plan of the 1920s, which "gave two railway companies almost full-sway over Canada's immigration policies" and allowed immigrants to stay only as long as their labor was required.
In addition, the MIPEX study points out that the 1967 Immigration Act emphasized the importance of reuniting immigrant families, explaining that currently Canada defines "dependent children" as being under the age of 22, but that the government plans to change that to 9 years old under the new law.
Perhaps the most significant change in Canada's immigration laws, according to the MIPEX researchers, is Citizenship Bill C-24—that bill, currently before Parliament, makes it far more difficult to become a Canadian citizen.
According to the MIPEX study, proposed C-24 changes such as increasing residency requirements, tripling the application fee, removing the right to appeal a negative citizenship decision, and stripping citizenship from dual citizens if they're convicted of a crime all add up to a policy designed to make attaining Canadian citizenship far more difficult.
Ultimately, the MIPEX researchers call for a "full and transparent national debate" on the seismic shift taking place in Canada's immigration laws. Of equal importance, they warn, is that this immigration debate takes place soon, before "future MIPEX results show that Canada's immigration effectiveness, compared to that of other countries, is dropping down on the list — way down."