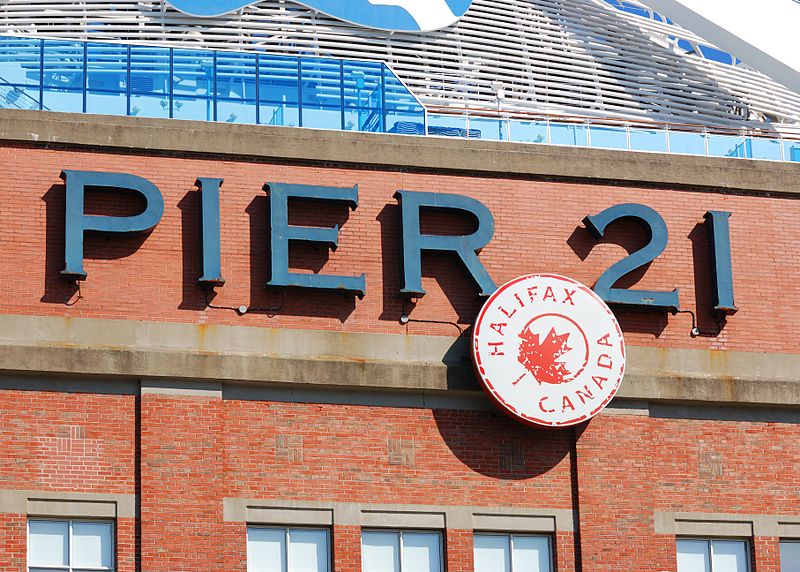 A national exhibit honoring the more than 1 million Canadian immigrants who entered Canada via Halifax's famed Pier 21 received a boost with a $500,000 donation from the Royal Bank of Canada's RBC Foundation.
The Canadian Museum of Immigration at Pier 21 will be launching a traveling exhibit and community outreach honoring Canada's immigrant history, of which Halifax's Pier 21 played a vital role: It's estimated that about one in five Canadians has a family history linked directly to the pier.
The museum's "Canada Day 1: Traveling Exhibition & Community Outreach" will offer visitors a "living [immigrant] history, including displays of personal stories, original artworks and archive images."
The exhibit is part of The Canadian Museum of Immigration at Pier 21's overall mandate to explain and celebrate the critically important role that immigration has historically played in Canada's history. Based in Halifax, Nova Scotia, Pier 21 is an important Canadian historic landmark—in many ways, the Canadian equivalent of New York City's Ellis Island, a landing point for immigrants from around the world.
In announcing it's $500,000 donation to the Immigration Museum, Royal Bank of Canada Chief Executive Officer (CEO) Gord Nixon said that Canadian immigration is "one of the main pathways to nation building" resulting in Canadian diversity which is a "critical component of our (country's) economic success."
For its part, the Immigration Museum sees its traveling exhibit as an opportunity to take its message about the importance of Canadian immigration to communities across Canada.
According to the museum's CEO Marie Chapman, "this ($500,000) gift comes at a defining moment in our evolution as a new national immigration museum, and will allow us to expand our reach in communities across the country and deepen our impact on the lives of Canadians."
More information about The Canadian Immigration Museum at Pier 21 and the traveling immigration exhibit is available at the museum's website.