Citizenship and Immigration Canada (CIC) is the governmental organization that is responsible for the administration and enforcement of Canadian immigration. All immigrants and non-immigrants who wish to enter Canada must apply through the CIC.
Some immigration forms are more popular than others. Finding the right form is an important part of coming to Canada.
Replace or Renew Permanent Resident Card
The form used for renewing or replacing a Permanent Resident Card is called IMM 5444. Permanent Resident Cards are the identification that Canadian Permanent Residents use to return to Canada from abroad and to apply for certain social benefits like employment insurance.
The Permanent Resident Card has an expiry date and should be replaced when that date comes up.
Citizenship Application
After a certain time of residency Permanent Residents are allowed to file for citizenship with Form CIT 0002. Permanent Residents must also meet other requirements such as language competency and knowledge of Canadian history, government and culture.
Full citizenship in Canada allows immigrants to vote in all elections and entitlement to the full rights and benefits in Canada. Citizenship can never be revoked, unlike Permanent Residency, which is subject to more eligibility requirements.
Passports
The ability to hold a Canadian passport is another benefit of having Canadian citizenship. The CIC is not responsible for the distribution of passports, rather it is the Ministry of State that handles passports.
For Canadian Citizens living in Canada the form that should be used for applying for a passport is Form PPTC 054. This form requires applicants to submit certain personal information to confirm identity and citizenship status as well as a set of photographs.
Study Permits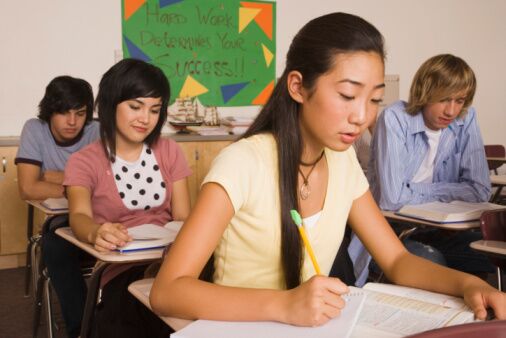 Citizenship and Immigration Canada recently released statistics that showed that they have accepted more student visas than ever before and it is no wonder when one considers the sheer quality of Canadian universities. Universities are not the only schools that study permits are used for.
After a student is accepted to a Canadian school and eligibility requirements have been met, students will then be asked to file Form IMM 1294. Canada offers some programs that allow students to parlay their degrees into jobs and eventually Permanent Residency in Canada.
Work Permits
The Canadian government, in an effort to bolster the Canadian economy, accepts large numbers of immigrants into its provinces to work in a variety of fields whether skilled or professional. Several regions of Canada have burgeoning industries and economies that are growing faster than Canadian can fill those jobs, so immigrants are asked to come in and work in Canada.
Applying for a Canadian work permit requires immigrants to file IMM 1295. Many of the work programs within Canada either grant or will lead to Permanent Residency and are perfect for those looking to become full-blown Canadian citizens.
Visitor Visas
Canada is a beautiful country and it draws very large numbers of visitors and tourists from all around the world to drink in its natural beauty and breathtaking sights.
There are also many countries throughout the world who have agreements with Canada that make filing for visas unnecessary and therefore much easier to make a visit to scenic and historic Canada.