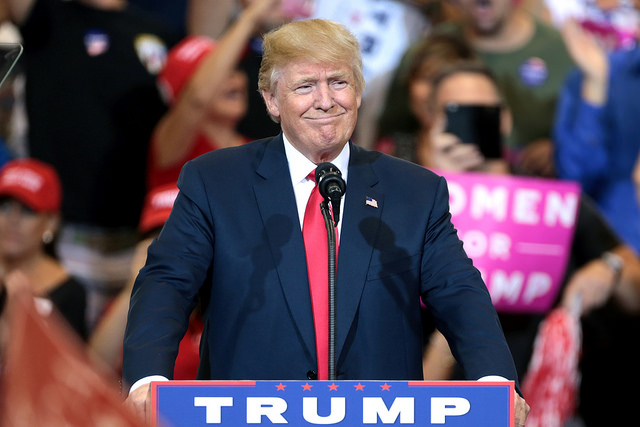 After U.S. President Trump signed his March 6 executive order on immigration, permanent residents who are living in Canada could face prohibition from entering the United States. Although the immigration order is currently tied up in a court challenge, speculation on its implementation in terms of its application to Canadian permanent residents remains murky.
The order, commonly referred to as a travel ban, affects Iranian, Libyan, Somali, Sudanese, Syrian and Yemeni nationals. Citizens of these countries are blocked from submitting U.S. visa applications for 90 days. Refugees from those countries are blocked from entering the United States for 120 days.
For nationals from the targeted countries who live in Canada as permanent residents, the fallout leaves more questions than answers. According to one report, those who are considered "landed immigrants" in Canada are required to apply for waivers that "may be granted on a case-by-case basis, at the discretion of a consular officer or another official from U.S. Customs and Border Protection (CBP.)" The stipulation applies to foreign nationals in Canada who apply for visas at locations within Canada.
Among the factors in determining how the order affects Canadian permanent residents centres on consistency in terms of the application of the policy among consulates in various Canadian cities. U.S. government generosity in the cases is also a current unknown.
Compounding the confusion around the order are reassuring statements made by a Canadian official after the U.S. president issued his initial travel ban order on January 27. In response, Canada's Immigration Minister, Ahmed Hussen, "initially assured Canadian permanent residents who held a valid U.S. visa that their travel rights should not be affected."
Shortly thereafter, reports of CBP denials for some Canadian permanent residents to cross the border began to surface. In at least one case, a visitor visa was even canceled.
The March 6 executive order issued by President Trump came about after the administration's decision to drop defense of the original travel ban, which included Iraq as one of the banned countries.
Canadian permanent residents who hold dual citizenship with any of the banned countries and who also possess a passport from a country not included in the travel ban are exempt from the ban.