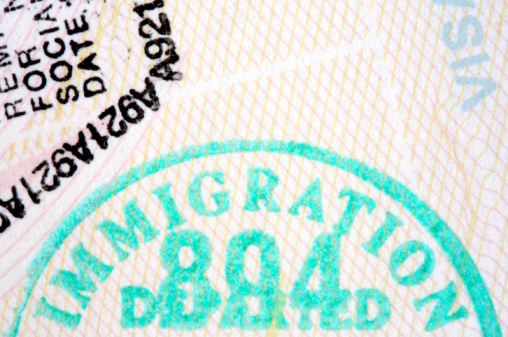 About half of the first applicants applying for permanent resident status in Canada under Express Entry, the country's new immigration system, were already residing within the country.
That was the finding of a recent report based on information gathered as a result of a request by Canadian immigration attorney Richard Kurland. The report examined the first 775 immigrants who made it to the top echelon of the new "Express Entry" pool of applicants. Express Entry is the Canadian government's highly touted new immigration system that is designed to attract the most qualified immigrants and match them to the country's labor needs. The program began accepting applicants on January 1st of this year.
The data that Kurland requested indicates that about half of the first round of Express Entry accepted applicants were not recruited from offshore, but rather already residents in Canada. About 45 percent—or 346 of the accepted 775 top-tier Express Entry applicants—already resided in Canada. This would appear to undermine at least part of the government's stated intention of replacing the previous system with Express Entry—that is, to recruit from other countries the 'best and brightest' skilled workers to fill job openings Canadians could not fill.
Of the remaining first round of applicants accepted under the new Express Entry program, approximately 13 percent were living in India, as well as 4.5 percent in the United Arab Emirates. The remaining percentages were from several additional countries; the Philippines and Pakistan were two of the other largest source countries for applicants. Some observers were surprised that China—which had been one of the largest sources for Canadian immigration—was not in the top tier of countries.
The Canadian government held its first Express Entry draw on January 31st of this year, and offered permanent residency to 779 applicants.
Canadian Immigration Minister Chris Alexander pointed out that "everyone who was invited to apply for permanent residence in this round of invitations already has a valid job offer, or provincial nomination, and this shows that Express Entry is working to fill Canada's existing labour market gaps."
The Express Entry system is a significant departure from Canada's previous immigration system, and the government promised it would both expedite applications, as well as ensure that immigrants granted permanent residency would match the employment needs of the country. Express Entry is designed as a "point system", wherein applicants can receive up to 1,200 points based on several factors, including elements such as employment experience, and level of education. These factors help determine whether an applicant is placed into the "pool" of applicants to be considered for permanent residence in Canada.
Among those selected, a "draw" is then held by the government to determine which applicants will be invited to apply for actual permanent residence in Canada. If an invitation or permanent residence is offered, the immigrant has 60 days to either accept or decline If the applicant doesn't receive an invitation after a 12 month period, he or she is required to start the application process all over again.
Critics have raised many questions about what impact the new immigration system would have on Canada's traditional focus on reuniting families and other non-economic factors when deciding who would be allowed to immigrate to the country.
Some observers, such as Kurland, believe that the Express Entry system may end up favoring temporary foreign workers—given the government's recent tightening of rules governing temporary foreign workers, and the Canadian business community's demand for those workers.
As of April 10th, the Canadian government had offered permanent residence to 7,776 applicants under the Express Entry program.