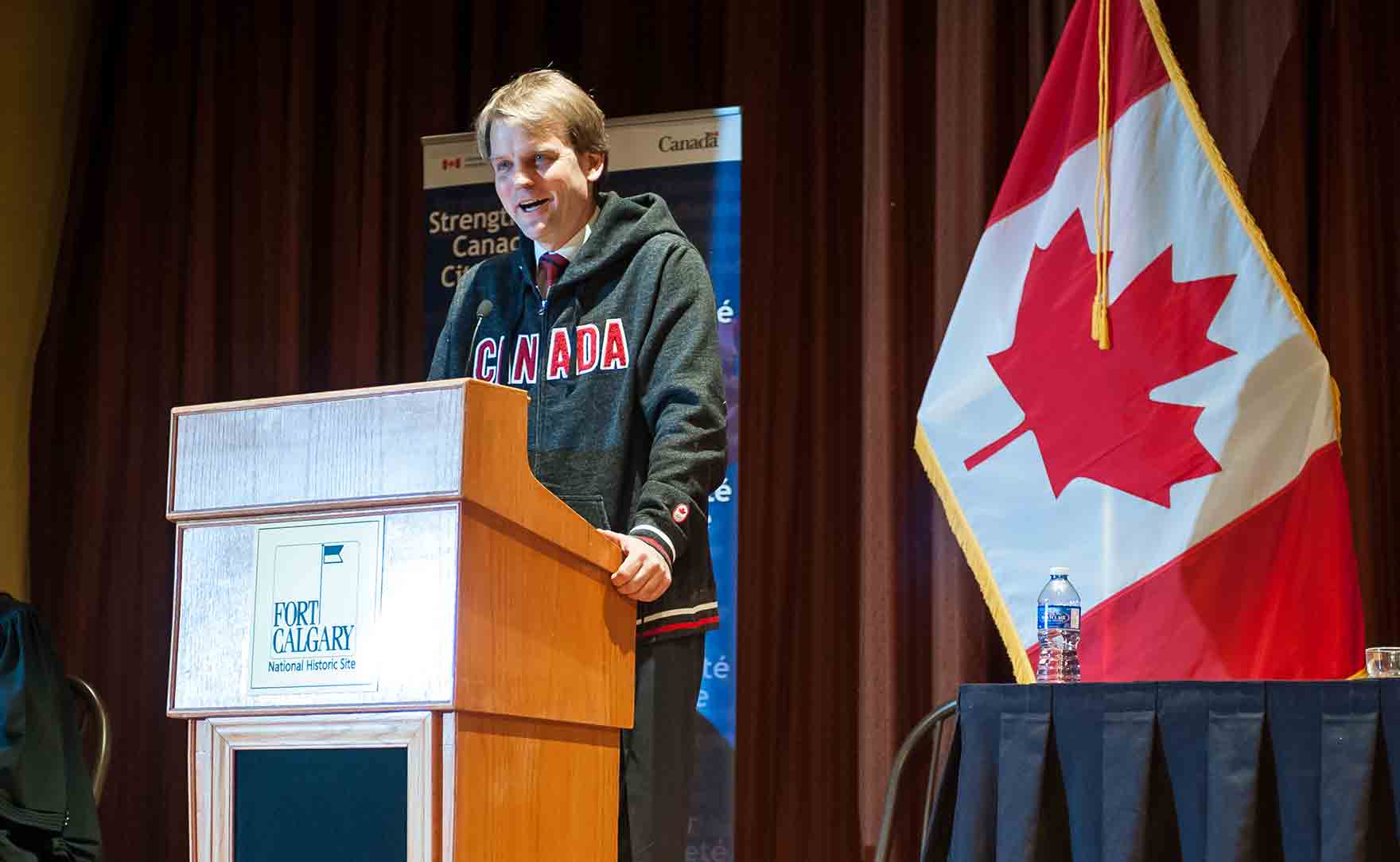 In the wake of ongoing criticism, the Canadian government is pointing to the early results of its new Express Entry immigration program and touting the initiative as a major success story.
While critics of the new immigration program – which began on January 1st of this year – have accused the government of shifting the focus of Canada's immigration from people to profits, the Harper government is pointing to the early results as proof the program is meeting both the needs of immigrants and Canadian businesses.
Citizenship and Immigration Minister Chris Alexander recently traveled to Vancouver to personally greet two of the first foreign applicants accepted under the Federal Skilled Worker Program (FSWP) and Provincial Nominee Program (PNP), respectively.
Alexander pointed to the fact that Thanikachalam Ananthakrishnan, a native of India, was accepted as a Front End Engineer under the FSWP, and Irish native Zoe Cremin has been hired under the PNP as a software engineer; Alexander said the two skilled immigrants' permanent residency in Canada had been expedited as a result of the Express Entry program.
British Columbia (BC) is the first of Canada's provinces to welcome an immigration applicant under the PNP, through the federal government's Express Entry program.
The Express Entry program has long been touted by the federal government as the best way for Canada to address its immigration needs; the goal of the program is to match immigrant applicants with the evolving economic needs of the various regions in Canada. Under Express Entry, applicants submit an online application expressing their interest in permanent residency within Canada. Candidates meeting the minimum requirements are then submitted into a pool of names based upon their point score (points are awarded for various qualifications ranging from work experience to educational history and age).
The government has promised that most applicants processed under the Express Entry system will see their application completed within six months or less.
Critics of Express Entry say the plan focuses too heavily on economic factors, and overlooks Canada's historical immigration policies that leaned heavily towards reuniting families and humanitarian concerns.
As of mid-April, the federal government reported that 6,851 Express Entry candidates had received an invitation to apply for permanent residency within Canada.
The federal government is also promoting the idea that foreign students studying within Canada are "well placed" for success under the Express Entry program due to their level of higher education, Canadian work experience, language skills and youth.
Under Express Entry, foreign students can transition to permanent residence within Canada under one of several existing immigration programs, including Canadian Experience Class, the Federal Skilled Worker Program, the Federal Skilled Trades Program or the Provincial Nominees Program.
According to the Conservative government, there are more than 22,000 individuals currently in the Express Entry "pool" of names, with candidates being considered from around the globe.