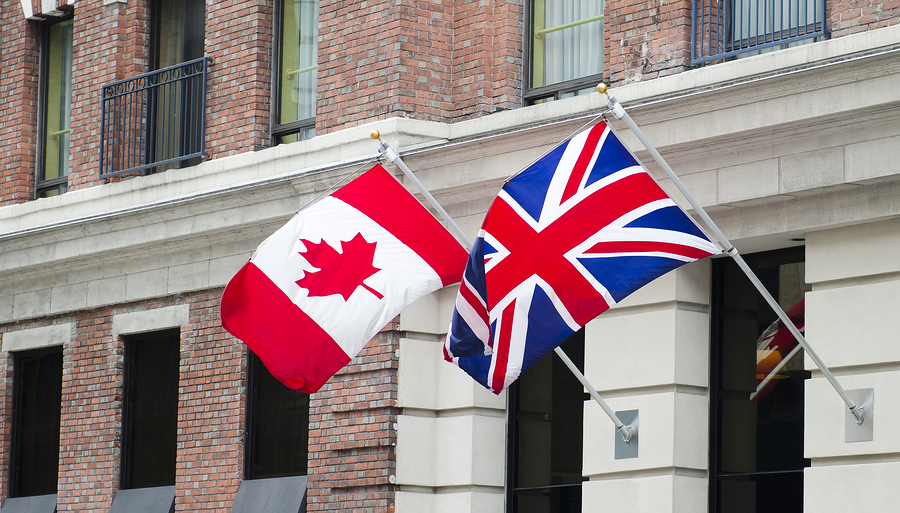 A petition calling for the end of immigration controls between the four leading Commonwealth countries has gained considerable support, with over 70,000 signatures supporting the proposed measure.
Calling itself the Commonwealth Freedom of Movement Organization (CFMO.org), the group's online petition has attracted a wide array of support since it began in March. Started by James Skinner, a 27-year old paralegal originally from Britain but currently residing in Vancouver, the group initially consisted of just Skinner and several of his friends—with at least one member in each of the targeted Commonwealth nations.
"Commonwealth Nations" are usually defined as being the countries that comprise the United Kingdom and other nations that were at one time British colonies. In addition to Canada, Australia and New Zealand, other Commonwealth countries include India and several West African nations.
The idea for ending the immigration controls between the four Commonwealth countries evolved from Skinner's experience working in Australia in 2011. After beginning to put down roots in Melbourne, Skinner's temporary work visa expired and he encountered a very difficult, complex immigration system in Australia. Skinner said he encountered several other visitors from Canada and Britain who had similar difficulties remaining in Australia.
After leaving Australia, Skinner moved to Vancouver, where he again had to go through the litany of immigration procedures in order to live and work in Canada. As he awaits a decision on whether he will be granted permanent residency in Canada, he acknowledged that if he isn't granted residency he may have to leave—again—when his two-year visa expires.
Those experiences, and similar foreign work experience of his friends, prompted them to start the petition to permanently eliminate immigration controls among Commonwealth countries.
Since the online petition began on the website Change.org, hundreds of signatories have shared similar stories of frustration with immigrating between Commonwealth nations. According to Skinner, he and many of his fellow petitioners have already approached some of the Commonwealth country governments regarding the possibility of easing immigration restrictions between the nations.
There has been some initial interest in the idea among New Zealand legislators, as well as some in Australia, although Skinner and his colleagues realize that it will be a difficult task to convince all four Commonwealth governments to ease immigration laws.
Some immigration experts, including the University of British Columbia (UBC)'s Catherine Dauvergne point out that temporary immigration between Commonwealth countries is already relatively simple. "These (Commonwealth nations) are countries where it's pretty easy to get temporary foreign work permission or to travel as students," she explained.
However, Skinner and his petitioners believe that removing the existing immigration controls between the four primary Commonwealth countries would be economically desirable and ease travel between all the nations involved.