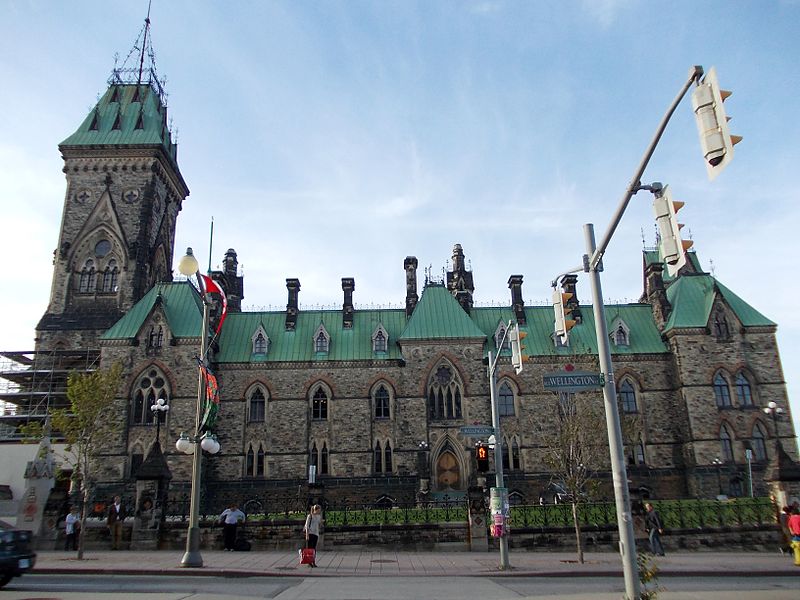 Despite widespread opposition, threats of lawsuits and questions regarding the law's constitutionality, Canada's federal government has passed its sweeping new citizenship law.
Bill C-24, titled the Strengthening Canadian Citizenship Act, has been steeped in controversy since it was first introduced in parliament several months ago. While the Conservative government claims that the bill clarifies and adds value to Canadian citizenship, critics say it turns citizenship into a privilege rather than a right, and that it may end up establishing second-class citizens within Canada.
Critics of the new citizenship law include Amnesty International and the Canadian Association of Refugee Lawyers, which is taking legal action against the government in an effort to block the new law.
The new immigration law contains several changes to Canada's citizenship rules, requiring lengthier residency in Canada, and greater proof of the intention of would-be citizens to actually live in Canada upon receipt of their citizenship. Under the previous law, citizenship applicants had to live in Canada three out of the previous four years; under the new law, applicants will be required to live in Canada 183 days for four out of the prior six years.
Changes in the new law also mean that all citizenship applicants age 14 to 64 will be required to take both a knowledge and language test; under the old law, the age group for those tests was 18-54 years old.
But the most controversial element of the new citizenship law is the revocation power that it provides the government; under Bill C-24, the government now has the power to revoke the citizenship of dual citizens found guilty of treason or terrorism, even by foreign courts. The immigration minister will also have the power to revoke the dual citizenship of anyone found to have fought against Canada in a foreign army.
As expected, high profile civil rights attorney Rocco Galati filed a lawsuit on behalf of the Constitutional Rights Center against the government, asking the federal court to invalidate key provisions of Bill C-24. Galati is a recognized powerhouse in Canadian legal circles, having recently successfully sued to block an appointment by Prime Minister Stephen Harper to Canada's Supreme Court.
Meanwhile, on July 1st, Canadians marked this year's Canada Day, a national holiday celebrating the country's birth. Across the nation, hundreds of people took the oath of citizenship, for the first time under the auspices of the recently passed Bill C-24. Some, however, also expressed concern about whether they will have the full citizenship rights of native-born Canadians.
Speaking to the Canadian Broadcasting Corporation (CBC), Soheili Hashemi was one of 28 new Canadians sworn in on Canada Day in Halifax, Nova Scotia. An Iranian by birth, Hashemi expressed the opinion of many critics of the new bill saying she was concerned that the revocation powers in Bill C-24 are "against the human rights laws of Canada", and that the law is "not good for immigrants, and not good for Canada."