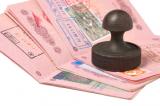 A Canadian federal court has ruled against more than 1,000 wealthy Chinese immigrants seeking compensation after their immigration applications were affected by the cancellation of Canada's Immigrant Investor Program (IIP).
After their applications for Canadian citizenship under the IIP were cancelled following the recent termination of the program, the wealthy Chinese immigrants sought millions of dollars in compensation through the class action lawsuit. However, a Canadian federal judge ruled that the immigrants had no legitimate expectation of a visa or Canadian residency.1
In her ruling against the wealthy immigrants, Judge Mary Gleason stated "there is no absolute right to the issuance of a visa following the mere fact of an application."2
The now-canceled IIP has long been a controversial immigration program, as it allowed wealthy immigrants—the vast majority of whom were from China—to 'loan' the Canadian government $800,000 in order to attain a visa.
The IIP proved so popular among wealthy immigrants, most of who migrated to British Columbia (BC), that it eventually led to a backlog of more than 80,000 applicants—80 percent of which were filed in Hong Kong. Approximately 50,000 of the IIP applicants hoped to eventually settle in BC.3
In denying the immigrants' lawsuit, Judge Gleason left no doubt as to the lack of validity in their claims for compensation.
"Would be immigrants have no right to force the Immigration Minister to set any particular quota for any economic class," Judge Gleason wrote. "This determination is in keeping with long-established principles, which hold that no one possesses a right to immigrate".4
In addition to denying the financial claims of the lawsuit, Judge Gleason also ruled that—contrary to their attorney's claims—the immigrants were not entitled to protection under Canada's Charter of Freedom and Rights. "Foreign citizens outside Canada have no rights to the Charter in respect to activities that occur outside of Canada," Gleason wrote.
However, the immigrants' attorney made it clear that he would not accept Gleason's ruling as the final word on this lawsuit.
Tim Leahy said he planned to appeal the decision against his clients, rejecting Gleason's rationalization for her decision.
"Justice Gleason's ruling … disabuses anyone trusting in Canadian law that, if CIC [Citizenship and Immigration Canada] abuses them, they may count on the Federal Court to ensure fair treatment and the rule of law," Leahy said in a statement.