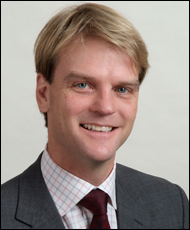 In the wake of the cancellation of Canada's Immigrant Investor Program (IIP)—and the related anger from many Chinese citizens affected by the decision—Citizenship and Immigration Minister Chris Alexander traveled to Shanghai and Hong Kong to reassure potential immigrants that Canada remains a welcoming country.
Speaking to potential Chinese investors, Alexander reassured them that "the doorways are open, and the paths are multiple" for continued immigrant investment in Canada. However, he added that the new program replacing the IIP will require more than double the previous $800,000 investment required under the cancelled program.
With the ending of the IIP program, more than 46,000 Chinese immigrant investors received a refund of their investment and were informed that their immigration plans to Canada would have to be cancelled.
Still, Alexander explained to his Chinese audience that when his government announces the replacement for the IIP, the new immigration investment fund would be privately managed, and a competition will be held to decide upon the fund's managers. He added that the funds will be invested for five years in start-up companies. Alexander said that funds from the new immigrant investment program will likely be targeted to firms in the internet, biotechnology and entertainment industries.
The immigration minister pointed out that although one of the reasons for the Canadian government's decision to cancel the IIP was the failure of immigrants from Mainland China to meet the program's residency requirements, the deciding factor was the size and productivity of the IIP immigrants' investments.
Alexander's trip to China is seen as important to preserving the strong economic immigration ties existing between Canada and China. Last year, more than 270,000 visitor visas were issued to Chinese travelers to Canada, while 34,000 Chinese individuals became permanent residents in Canada.
An additional 29,000 Chinese students entered Canada in 2013, and for the last five years, China has been the top source for international students studying in Canada.