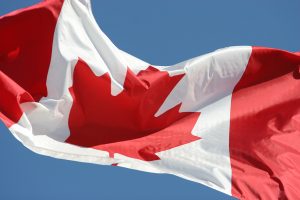 Canada has announced it will accept one million immigrants between 2017 and 2019 as part of a new government initiative. Canada will accept 300,000 newcomers in 2017, 310,000 in 2018, and 330,000 in 2019, making 1% of the nation's population immigrant-based by 2020. These goals are still lower than the Advisory Council on Economic Growth's recommendations of bringing in 450,000 new residents each year through 2021.
According to Immigration Minister Ahmed Hussen, the goals will help address the concerns of an aging population and will bring innovation and economic improvement to Canada. As part of the influx, the government will work to improve the speed, wait times, and backlogs of the immigration system. The more gradual immigration expansion, when compared to the Advisory Council on Economic Growth's recommendations, will also ensure for better integration, according to Hussen.
Previously, immigration numbers have largely seen goals established on a year-by-year basis, but this new model of releasing longer-term plans is partly in response to provinces, which want more notice to adjust programs and services.
Criticism
While the news of increased target numbers was welcomed by some, there have been voices of criticism, including concerns over infrastructure, housing, public transit, and other services, especially in larger cities where immigrants tend to settle. Concerns have also been expressed over the impact of removing skilled workers from their countries of origin.
Michelle Rempel, MP for Calgary Nose Hill, noted that Canada has to do better at integration by ensuring language mental health supports are in place and by closing what she called "loopholes" in the Safe Third Country Agreement, which she claims have contributed to illegal border crossings from the United States.
Other critics, including the Canadian Association of Professional Immigration Consultants, noted that the numbers are not high enough and will not fully offset retiring Canadian workers or the economic needs of the country. At the other end of the spectrum, some sources note that 55% of visible minorities in Toronto earn less than $30,000 annually, raising questions about the economic opportunities available for newcomers.
Are You Interested in Coming to Canada?
Now that Canada is actively seeking to increase immigration numbers, you may be able to apply for permanent residency if you qualify. Immigration Direct has resources about Express Entry, the Federal Skilled Workers Program, and other programs for immigrants. Take a look at our website and explore our resources to learn more about options available for you.