Technically there is no such thing as visa renewal. A Permanent Resident Card can be renewed, but it is technically not a visa. Additionally, the status of Permanent Resident is more or less permanent and not subject to renewal.
However, temporary, non-immigrant visas can be extended. When you are granted a temporary visa at one of Canada's ports of entry, the border agent will stamp your passport. Part of the stamp will tell you how long you can stay in Canada on that visa.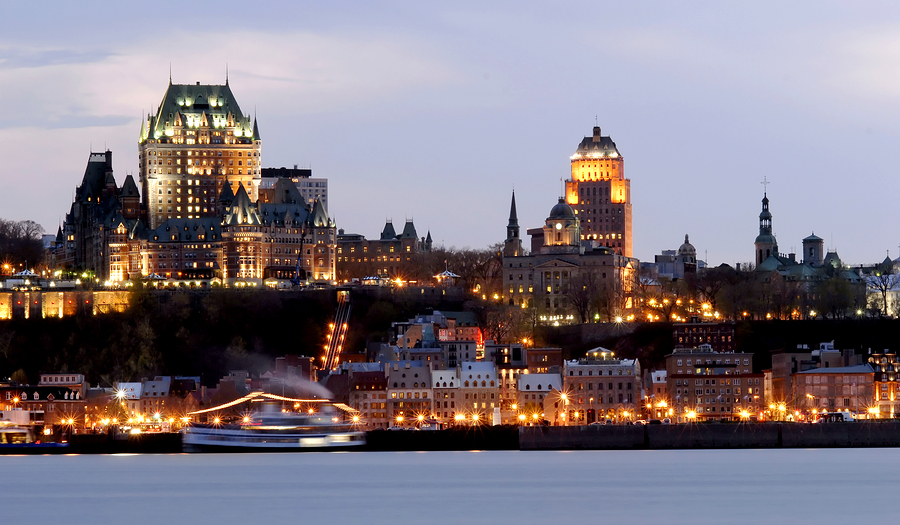 If you would like to extend your stay in Canada, it is absolutely necessary to apply for an extension at least 30 days in advance of the last day you are allowed to be in Canada. After you file, Citizenship and Immigration Canada (CIC) may take over 30 days to process your application, but this doesn't necessarily mean that you will be accumulating illegal status. Rather, the CIC allows you to stay in Canada long enough to process the paperwork. If your request is accepted you can continue to stay in Canada, if it is rejected you will need to leave immediately.
With visitor visas, the visa extension process is more or less the standard procedure. However, if you wish to change your status things become slightly more difficult. If you would like to work, study or live permanently in Canada you will have to leave the country first and then apply for status at a foreign consulate.
Unfortunately, this is the only path available for those who wish to visit Canada. When you are granted a visitor visa, the CIC officer will likely ask you a series of questions to ensure that you will return to your home country.
There are two different ways to apply for visitor visa extensions: either online or in paper. Regardless of method, the cost of the application is CA$75.