Smugglers Defrauding Immigrants
"Canada is well-known for its reputation as a tolerant nation, one that welcomes newcomers from all parts of the globe. Unfortunately, this reputation has also made us a target for criminal syndicates," the Minister of Public Safety, Vic Toews said in a recent statement about preserving the Canadian immigration system.
Human traffickers will offer immigrants entry into Canada, but the fact of the matter is that it is nearly impossible to sneak into Canada. There are plenty of legal ways for one to immigrate to Canada which will likely cost significantly less money.
Funds Raised for Sri Lankan Flooding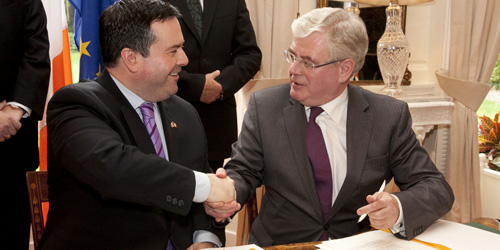 Flooding in two of Sri Lanka's territories prompted Minister Kenney of Citizenship and Immigration Canada to donate $18,700 in disaster relief funds to a local Catholic charity.
Minister Kenney is currently in Colombo on a trip aimed at increasing Canadian multiculturalism.
On his trip, Minister Kenney has also expressed concern about the democratic proceedings in Sri Lanka. A recent impeachment within that government has some concerned that Sri Lanka is not upholding the standards of a Commonwealth country.
Sri Lanka recently concluded a long and rather brutal civil war that left the country somewhat unstable and in great need of reconciliation.
Skilled Tradesperson Program Begins!
The newest incarnation of the Skilled Tradesperson program began to accept applications on the day after New Year's and the first of these visas will be granted in May of 2013.
The program is designed to attract more workers that Canada needs in areas where it needs help the most, like in the western provinces.
Previously, the program was designed to prefer very well-educated people, but this proved to be unhelpful because these doctors or professors ended up driving taxis or not fully using their skills. By focusing on importing useful professionals Canada hopes to eliminate this problem.