Warning
: in_array() [
function.in-array
]: Wrong datatype for second argument in
/usr/local/apache/htdocs/immigration-articles/wp-content/plugins/map-categories-to-pages/ListAllPagesFromCategory.php
on line
37
Permanent Resident of Canada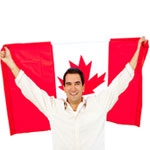 A permanent resident of Canada is not a Canadian citizen, but a person who has been granted permanent resident status by immigrating to Canada. Though such permanent residents are still nationals of their home countries Canada grants them certain privileges and rights. There are also certain residency obligations that the permanent residents must fulfill.
A person who entered Canada as a student or a visitor is not a permanent resident of Canada. Similarly, people who make claims as refugees at a Canadian port of entry are not permanent residents. They may become permanent residents after they receive an affirmative decision from the Immigration and Refugee Board of Canada. Once they are granted refugee status they may apply for permanent resident status in Canada.
Similar to the Canadian citizens, permanent residents along with their eligible dependents may receive certain social benefits. Social benefits include health care benefits. Permanent residents are allowed to study, live and work anywhere in Canada. They are also protected under the Canadian laws and the Canadian Charter of Rights and Freedom. Permanent residents must pay their taxes and abide by the federal and provincial laws of Canada.
Though the permanent residents are granted certain rights, they are not allowed to vote in the federal elections. They can live and work anywhere is Canada but they cannot work for certain offices that require high-level security clearance. Permanent residents who are convicted of serious crimes will not be allowed to remain in Canada. They are required to reside in Canada for at least two years in a five-year period, to retain their permanent resident status in Canada. Though this status allows them to live permanently in Canada, Canada imposes a time-limit on how long a permanent resident can leave Canada and stay outside Canada. If Canadian permanent residents are found to stay outside Canada for an extended period of time, then they may lose their status in Canada. Similarly, persons who do not meet their residency obligations may lose their status. Persons convicted for crimes will also lose their permanent resident status in Canada, apart from being deported.
The permanent resident card which is granted to foreign nationals as a proof of their lawful status in Canada can be used as an official proof while traveling. This card must be provided when the permanent residents seek to re-enter Canada. They must possess this wallet-sized card whenever they leave or re-enter Canada. Permanent residents may apply for Canadian citizenship on meeting all the eligibility requirements. Persons who become Canadian citizen will no longer be permanent residents.