Warning
: in_array() [
function.in-array
]: Wrong datatype for second argument in
/usr/local/apache/htdocs/immigration-articles/wp-content/plugins/map-categories-to-pages/ListAllPagesFromCategory.php
on line
37
New Language Requirements for Provincial Nominees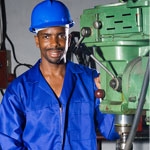 The National Occupational Classification (NOC) is the accepted reference for occupations in Canada. The NOC has categorized 40,000 jobs into 500 occupational groups.
Under Canada's Provincial Nominee Program (PNP), individuals will need to select which province they would like to migrate to and send in their applications to that province. The province in turn will review the applications based on their requirements and the individuals' reason for choosing that province and nominate them. The nominated applicants will then have to apply to Citizenship and Immigration Canada (CIC) for permanent residency.
New Minimum Language Requirements for Provincial Nominees
Beginning July 1, 2012, Provincial Nominees who come under NOC Skill Levels C and D will have to undergo mandatory language testing. They will have to achieve a minimum of level 4 of the Canadian Language Benchmark (CLB) in English or level 4 in French per Niveaux de compétence linguistique canadiens (NCLC). This score has to be achieved in all the four categories of speaking, listening, reading and writing.
Note: NOC Skill Levels C and D are semi and low skilled occupations in primary and manufacturing industries, trades, sales, services, clerical and assistant categories.
Applicants in the PNP for low and semi skilled occupations will be required to first take the language requirement test, and meet CLB 4, starting July 1, 2012. Getting rated CLB 4 proves that the applicant can:
can communicate basic needs and personal experience;
can follow, with considerable effort, simple formal and informal conversations;
can read a simple set of instructions, plain language; and
can write short messages, postcards, notes or directions.
These tests are administered by CIC designated testing agencies and results from these agencies only are accepted. Results from the following are acceptable:
International English Language Testing System (IELTS) General Training;
Canadian English Language Proficiency Index Program (CELPIP-General); and
Test d'évaluation de français (to test proficiency in French).
Temporary Foreign Workers
For temporary foreign workers (TFW), in NOC C and D occupations who arrived in Canada on or before July 1, 2012 and who are transitioning to employer-driven PNP streams no later than July 1, 2012, there will be a one-time exemption. This is to ensure that the TWFs, who arrived when no minimum standards existed, are not disadvantaged.