Warning
: in_array() [
function.in-array
]: Wrong datatype for second argument in
/usr/local/apache/htdocs/immigration-articles/wp-content/plugins/map-categories-to-pages/ListAllPagesFromCategory.php
on line
37
IMM 5529 Applying for a Travel Document
If you are a Permanent Resident of Canada you have the option to travel wherever you want as long as you maintain your residency requirements. Permanent Residents have to have been in Canada for at least two out of the past five years to maintain their status.
Permanent Residents who wish to travel outside of Canada itself should make sure that their Permanent Resident Cards are valid for the duration of their trip. The PR Card is necessary to show that you have permanent status in Canada when you re-enter.
If you need to Renew or Replace your Permanent Resident Card in a hurry keep in mind that you can ask for urgent filing.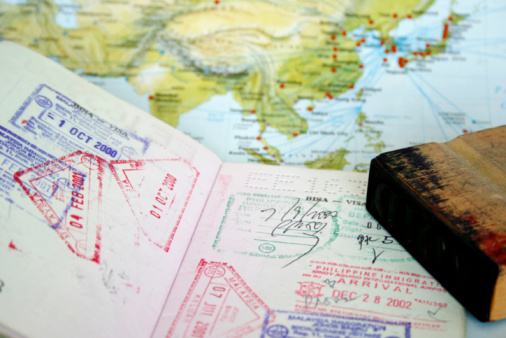 However, it is understandable that problems come up and you may find yourself outside of Canada without a valid PR Card.
This doesn't mean that you are locked out of Canada, but rather you will have to experience some difficulty re-entering.
You will need to file form IMM 5524, the Application for a Travel Document. The purpose of the Travel Document is to prove to border authorities that you are a resident of the United States.
Travel documents are one use only articles, the permanent solution is to apply for a new PR Card as soon as you re-enter Canada. If you already have a valid Permanent Resident Card or are a citizen of Canada you don't need to use a travel document.
Every person who intends to re-enter Canada must file for a travel document, even your children or spouse.
The processing fee for the travel document form is CA$50, which is non-refundable and applicable to each application submitted.
The last step in the process is to send the application in a sealed envelope to one of Canada's foreign consulates. Canada has offices that handle travel documents all over the world. A complete list of all of the consulates is available on the CIC's website. Be sure to check which consulate is most appropriate for where you are on your travels before sending the application.