Warning
: in_array() [
function.in-array
]: Wrong datatype for second argument in
/usr/local/apache/htdocs/immigration-articles/wp-content/plugins/map-categories-to-pages/ListAllPagesFromCategory.php
on line
37
Celebrate Canadian Citizenship – Canada Day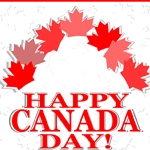 People of Canada are proud of being Canadian citizens. They value their rights and freedom. Besides they accept the responsibilities that are bestowed on them. But there are certain things to know about what it means to be a citizen of Canada. The citizens are required to get involved in celebrating Canadian citizenship by celebrating various days, such as the Canada Day.
To celebrate the Canada Day, the Citizenship and Immigration Canada (CIC) organizes special citizenship ceremonies across Canada, every year. The freedom, rights and the history of Canada are celebrated on the Canada Day. The special citizenship ceremonies mark the status of Canada as a parliamentary democracy and as a constitutional monarchy. Every year, CIC conducts special ceremonies through which almost 160,000 people are granted Canadian citizenship. Special ceremonies are held at more than 1,900 places in Canada. This day is usually celebrated with fireworks and parades. The Canada Day holiday is also related to the Independence Day of the United States on July 4th.
The other important day to be remembered is the "War of 1812". When a foreign national takes the Oath of Citizenship, the history of Canada becomes the history of the new comer. This war which has an impact on the history of Canada, is marked with various activities. Canada celebrates the Citizenship Week in the third week of October, every year. This is the time for all Canadians to remember the values and meaning of Canadian citizenship. Citizens of Canada are called to reaffirm the Oath of Citizenship at a "Reaffirmation Ceremony". The commitment of the citizens towards Canada is shown by doing so. The participants of the reaffirmation ceremony repeat the Oath of Citizenship, in order to express their commitment towards Canada. An individual who is already a Canadian citizen can take part in a reaffirmation ceremony.
Canadian citizens are also recommended to take part in the Citizenship ceremonies which are open to public. The citizens can also join with community groups to host a citizenship ceremony to welcome new citizens to Canada. Canada is a place where the immigrants find opportunities and new hopes for the future.
Citizenship ceremonies in Canada take place, throughout the year, across the country. But special ceremonies are conducted to commemorate the Canada Day. Many new citizens of Canada who were granted Canadian citizenship, celebrate the Canada Day for the first time as Canadian citizens, after the special citizenship ceremonies. Commonly referred to as Canada's Birthday, the Canada Day is a very special day to all Canadians.