Warning
: in_array() [
function.in-array
]: Wrong datatype for second argument in
/usr/local/apache/htdocs/immigration-articles/wp-content/plugins/map-categories-to-pages/ListAllPagesFromCategory.php
on line
37
Warning
: in_array() [
function.in-array
]: Wrong datatype for second argument in
/usr/local/apache/htdocs/immigration-articles/wp-content/plugins/map-categories-to-pages/ListAllPagesFromCategory.php
on line
37
Category Archives:
Citizenship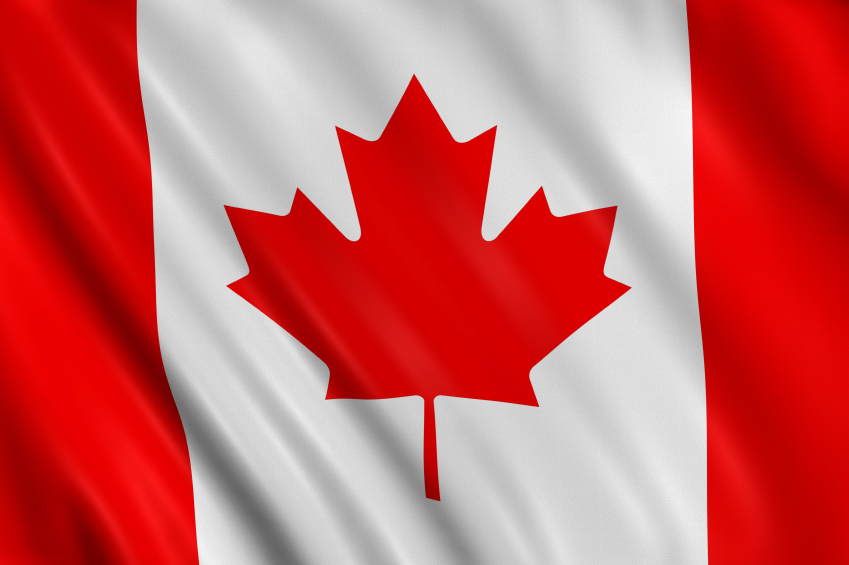 After months of anticipation and speculation, it's 'game on'—as Canadian Prime Minister Stephen Harper has called for a federal election to take place on October 19th, and immigration is set to be one of the most debated topics during the campaign.
For many months, Canadian political observers have expected that Conservative leader and prime minister Stephen Harper would make good on his promise to call a federal election upon completion of his fourth year in office. Unlike in the United States, the Canadian prime minister has some discretion as to when an election is called. However, some had thought that given the recent downturn in Canada's economy, Harper may have wanted to stretch out his term into a fifth year.
That didn't happen, but by calling the October election in early August, Harper has set the stage for the longest Canadian election campaign in many years. That's likely to work to his party's advantage, given the Conservative's considerably larger bank account, and its ability to finance a longer campaign.
But recent polls have revealed that there is no clear front-runner heading into the Canadian election, and that places a greater importance on each of the three major federal parties securing as many undecided votes as possible. For Harper's Conservatives, who have governed Canada since 2006, immigration has in the past been an issue that has worked in their favor.  The Harper government has—until last year—been viewed as very much in favor of promoting immigration to Canada, and his government has overseen one of the largest influxes of immigrants of any recent government.
As a result, the Conservatives carried a considerable amount of the new immigrant voting block in the last two elections. However, the changes made to Canada's immigration laws in last year's overhaul of the nation's immigration system have raised doubts as to whether the Conservatives will be able to hold onto the majority of the votes of new, or recent, Canadian citizens.
The much-discussed 'Express Entry' system is universally seen as a fundamental change in the way Canada decides who is allowed to enter into the country; both supporters and critics of Express Entry agree that by shifting the focus of Canada's immigration to the country's economic needs, the Conservatives undertook to fundamentally alter the traditional, more liberal immigration patterns of Canada.
Express Entry manages the permanent resident applications allowed under the three primary federal immigration programs—Federal Skilled Workers, Federal Skilled Trades and Canadian Experience Class.
In addition, last year's immigration overhaul—Bill C-24—tightened the rules for Canadian citizenship, and gave the Immigration Minister the power to deny citizenship to any individual found to be unworthy under the law. Hotly contested, this new law is currently being challenged in Canadian courts.
Given those changes to immigration law, Canada's two main opposition parties—the New Democratic Party (NDP) and the Liberal Party—are both seeking to re-establish stronger ties with new and recent Canadian immigrants by opposing the Conservative's Bill C-24, and pledging to revoke most of the immigration laws passed last year.
Both NDP leader Tom Mulcair and Liberal leader Justin Trudeau are making extensive pushes to connect with Canada's large immigrant population, especially in the critically important urban centers of Vancouver, Toronto and Montreal—the nation's three largest cities. While the NDP is strongest in Vancouver (where the party has previously governed provincially), all three federal parties are fighting it out for the three vote-rich cities, with polls showing that a large number of urban Canadians remain undecided as to who to support.
As Canada's economy has slipped in recent months—statistics indicate that, unlike the US economy, it has shrunk for five straight months—Harper's Conservative Party has faced strong criticism of its financial management of the country. As a result, polls show the election campaign may provide an opportunity for any of the three major parties to form the next government. The immigrant communities in Canada's largest cities are sure to play a significant role in deciding which party will win the election.
Still, each opposition party also faces its own difficulties on the road to victory.
Questions remain whether Liberal Party leader Justin Trudeau, at only 43, brings with him sufficient experience to become Canada's next prime minister. In addition, after three consecutive election losses, the traditionally strong Liberal party is weaker than it has been historically.
For the NDP, expectations are higher than ever in the wake of finishing second—for the very first time—in the last federal election. However, NDP leader Tom Mulcair is in his first national campaign, having inherited the leadership from his very popular predecessor, the late Jack Layton. Layton passed away soon after the last election, after leading the NDP to its largest victory ever. Whether or not Mulcair can build on that momentum and lead the democratic socialist NDP into power remains a question, with Harper warning Canadian voters against trusting the national economy to such an untested party.
Over the course of the next two months, all Canadians will be faced with a choice as to which party—and leader—they wish to see run their country for the next four years.
For Canada's new and recent citizens, Election 2015 is certain to be a lesson they won't soon forget in Canadian democracy.