Warning
: in_array() [
function.in-array
]: Wrong datatype for second argument in
/usr/local/apache/htdocs/immigration-articles/wp-content/plugins/map-categories-to-pages/ListAllPagesFromCategory.php
on line
37
Warning
: in_array() [
function.in-array
]: Wrong datatype for second argument in
/usr/local/apache/htdocs/immigration-articles/wp-content/plugins/map-categories-to-pages/ListAllPagesFromCategory.php
on line
37
Category Archives:
Canada Permanent Resident Card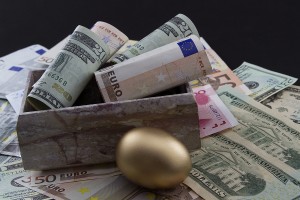 Wealthy Chinese immigrant investors, along with wealthy immigrants worldwide, have shown virtually no interest in a highly touted new Canadian immigration program designed to attract wealthy investors from around the world.
In the wake of the cancellation of the prior Canadian Immigrant Investor Program (IIP), which even the government agreed failed to attract either long-term investments or immigrants willing to both permanently relocate or invest in Canada, the Canadian government introduced the Immigrant Investor Venture Capital program to attract wealthy immigrant investors—most of whom had in the past been Chinese.
Just how little interest has there been so far in the new Canadian immigrant investor program?
According to a report in the South China Morning Post, a request for information from the government confirmed the new program has garnered a grand total of only six applications worldwide since its inception earlier this year.
It's also worth noting that the program's predecessor, Canada's IIP program, was among the world's most popular immigration program for wealthy immigrants, as seen by the thousands of backlog applications the program had on file before it was ended.
Critics of the new immigration program were quick to pounce on the perceived flaws, with many pointing out that it called for wealthy immigrants to make long-term economic and personal commitments without appropriate promises of returns on their investments.
Hong Kong immigration lawyer Jean-Francois Harvey said the new Canadian immigration program was "ridiculous", in that it required applicants with personal wealth of more than $10 million to invest at least $2 million in Canadian 'start-up' businesses in exchange for permanent residency in Canada.  However, applicants would face strict audits of their personal wealth, as well as having to meet high standards for their education and language skills.
Harvey, whose immigration law firm works in various countries worldwide, said the new Canadian wealthy immigrant program failed to meet the standards of similar programs offered in other countries. He cited as one example the immigration program offered by Portugal, which offered permanent residency for immigrants willing to invest at least 500,000 Euros (approximately $700,000 US dollars) in Portuguese real estate that they retained for at least five years.
Under the previous Canadian program, immigrant investors had to invest $800,000 for five years, which was guaranteed to be returned in full. Under the new replacement program, the required $2 million investment is held by the Canadian government for up to 15 years, and no return is guaranteed.
In fact, Harvey said he believed the new Canadian immigration program was specifically designed to discourage Chinese immigrants from considering Canada as a destination, and that the program was a "not so-subtle way to block the Chinese applicant."
According to government data, despite pushing the application date back until the end of the year, the number of applicants for the new Canadian wealthy immigrant investor program remains in the single digits.