Monthly Archives:
March 2017
As states and provinces across Canada lean into global immigration efforts, initiatives include higher education research and development funding as well as some changes in rules and policies. The country's investment initiatives and rule changes are intended to maintain a strong immigration system in the present and to develop a solid workforce for the future.
Increased education funding involves a range of institutions. Rule and policy changes affect Manitoba, Saskatchewan and Ontario.
At universities and institutions of higher learning all across the country, significant R&D investments ensure "Canada's continuance as a leading education destination and research hub," according to a CanadaVisa report. Toronto's Ryerson University, McGill University in Montreal and Holland College in Charlottetown, Prince Edward Island have each received significant funding in 2017 for a range of projects. These include:
Ryerson University with a federal investment of $128.000 targeted for aerospace research at the university, including the creation of a test facility for aerospace vehicles

McGill University with a total investment of more than $204 million spread across nine projects at the school, including for the improvement of infrastructure for research and training

Holland College with investment of more than $4 million from federal and provincial governments for upgrading research and training space at the Prince of Wales campus in Charlottetown
Speaking on news of the investments, head of Innovation, Science and Economic Development in Canada, Minister Navdeep Bains says in a press release, "This historic investment by the Government of Canada is a down payment on the government's vision to position Canada as a global centre for innovation." Bains continues his statement by making the case that these investments make "Canada a world leader in turning ideas into solutions, science into technologies, skills into middle-class jobs and start-up companies into global successes."
In terms of rule and policy changes in the country, states and provinces are working to improve the existing immigration system and to build on those aspects that ensure continuous improvement for all parties involved.
In the central Canadian province of Manitoba, for instance, the program designed to help employers in Manitoba find foreign talent to complement their existing workforce, the Manitoba Provincial Nominee Program (MPNP), invited 313 Skilled Workers to Apply for Immigration on March 16 Draw.
MPNP officials actively work to find skilled foreign nationals interested in relocating to Manitoba with their families. Immigrants in the country through MPNP can apply to the government for permanent resident status.
In another province, the Saskatchewan Immigrant Nominee Program (SINP)  has introduced a new application fee of $300 beginning April 1, which include The Express Entry and Occupations In-Demand Immigration Sub-Categories.
Affected sub-categories include all of these workers:

Those looking to live and work in the province.

Those included in the Immigration, Refugees and Citizenship Canada (IRCC) Express Entry Pool.

Those who meet the sub-category criteria. While the criteria can change at any time, SINP applies the parameters required at the time of application submission.
Officials with the province of Ontario has tweaked the immigration system thereby clarifying the registration and application process for the Human Capital Priorities (HCP) Stream of the Ontario Immigrant Nominee Program (OINP) centering on a new online process that includes deadlines for registration and application.
For immigrants using OINP, clarifications include both of these:
Notice of Interest (NOI)– an invitation by government officials interested in immigrating to Canada– is valid for six months, the time frame allowed for candidates to enter their profile for the HCP Stream in the online portal.

After completion of profile registration for the HCP Stream, candidates must submit their completed applications to the HCP Stream within 14 days.
With each of Canada's investments, rule changes and clarifications, the country continues to open its doors to immigrants from around the world in an effort to make the country stronger and to maintain its global leadership role.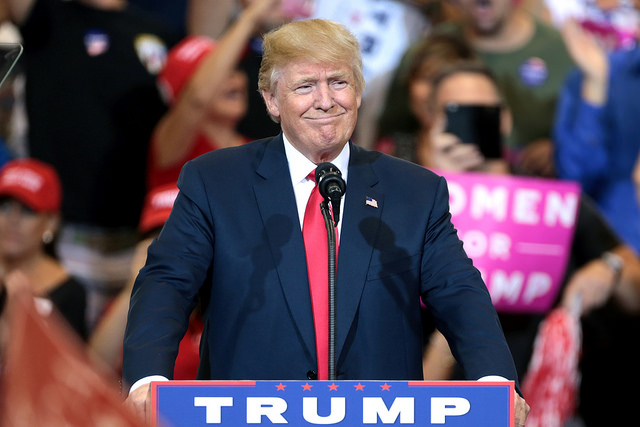 After U.S. President Trump signed his March 6 executive order on immigration, permanent residents who are living in Canada could face prohibition from entering the United States. Although the immigration order is currently tied up in a court challenge, speculation on its implementation in terms of its application to Canadian permanent residents remains murky.
The order, commonly referred to as a travel ban, affects Iranian, Libyan, Somali, Sudanese, Syrian and Yemeni nationals. Citizens of these countries are blocked from submitting U.S. visa applications for 90 days. Refugees from those countries are blocked from entering the United States for 120 days.
For nationals from the targeted countries who live in Canada as permanent residents, the fallout leaves more questions than answers. According to one report, those who are considered "landed immigrants" in Canada are required to apply for waivers that "may be granted on a case-by-case basis, at the discretion of a consular officer or another official from U.S. Customs and Border Protection (CBP.)" The stipulation applies to foreign nationals in Canada who apply for visas at locations within Canada.
Among the factors in determining how the order affects Canadian permanent residents centres on consistency in terms of the application of the policy among consulates in various Canadian cities. U.S. government generosity in the cases is also a current unknown.
Compounding the confusion around the order are reassuring statements made by a Canadian official after the U.S. president issued his initial travel ban order on January 27. In response, Canada's Immigration Minister, Ahmed Hussen, "initially assured Canadian permanent residents who held a valid U.S. visa that their travel rights should not be affected."
Shortly thereafter, reports of CBP denials for some Canadian permanent residents to cross the border began to surface. In at least one case, a visitor visa was even canceled.
The March 6 executive order issued by President Trump came about after the administration's decision to drop defense of the original travel ban, which included Iraq as one of the banned countries.
Canadian permanent residents who hold dual citizenship with any of the banned countries and who also possess a passport from a country not included in the travel ban are exempt from the ban.
Compliance requirements to residency obligations is a critical element in maintaining permanent resident status for immigrants to Canada who seek to re-enter the country. In each year in the period from 2010-2014, more than 1,400 Canadian permanent residents were issued removal orders due to failure to satisfy permanent resident obligations.
Permanent residents in Canada have the right to enter the country once officials establish permanent residency– regardless of the existence of any noncompliance. In cases of noncompliance, officials can issue a report. In cases where noncompliance is established, the report can then escalate to an eventual removal order.
Canadian officials follow rules around the Immigration and Refugee Protection Act (IRPA). Immigrants who are found in breach of IRPA and who receive removal orders can appeal the decision to a tribunal. But the success rate of these appeals, according to a report, is less than 10 percent.
Under IRPA, Canadian permanent residents are required to accumulate 730 "residency days" in each five-year period. This means the easiest and most straightforward way to avoid noncompliance issues is by maintaining an ongoing physical presence in the country.
However, Canadian law does allow immigrants to maintain compliance while physically outside the country in certain cases. These exceptions include:
Immigrants who are outside Canada in order to accompany a spouse or common-law partner or a child who is a Canadian citizen

Immigrants who outside Canada due to their full-time employment by a Canadian business or in the public service of the country or one of its provinces

Immigrants who are accompanying a spouse, common-law partner or a child who has full-time employment in a Canadian business or is in the public service of the country or one of its provinces
Appealing a tribunal finding of noncompliance can be done based on legal errors as well as humanitarian or compassionate grounds like hardship due to family separation. However, these cases are seldom overturned.