Monthly Archives:
April 2015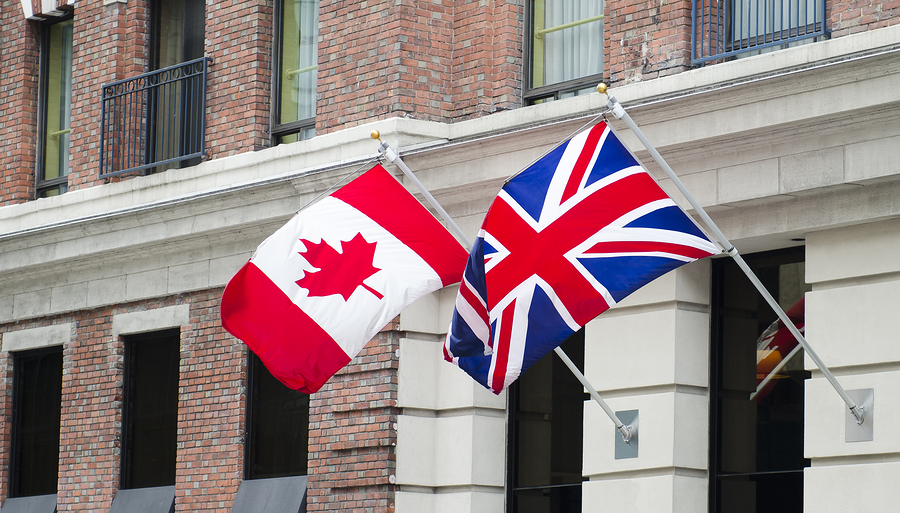 A petition calling for the end of immigration controls between the four leading Commonwealth countries has gained considerable support, with over 70,000 signatures supporting the proposed measure.
Calling itself the Commonwealth Freedom of Movement Organization (CFMO.org), the group's online petition has attracted a wide array of support since it began in March. Started by James Skinner, a 27-year old paralegal originally from Britain but currently residing in Vancouver, the group initially consisted of just Skinner and several of his friends—with at least one member in each of the targeted Commonwealth nations.
"Commonwealth Nations" are usually defined as being the countries that comprise the United Kingdom and other nations that were at one time British colonies. In addition to Canada, Australia and New Zealand, other Commonwealth countries include India and several West African nations.
The idea for ending the immigration controls between the four Commonwealth countries evolved from Skinner's experience working in Australia in 2011. After beginning to put down roots in Melbourne, Skinner's temporary work visa expired and he encountered a very difficult, complex immigration system in Australia. Skinner said he encountered several other visitors from Canada and Britain who had similar difficulties remaining in Australia.
After leaving Australia, Skinner moved to Vancouver, where he again had to go through the litany of immigration procedures in order to live and work in Canada. As he awaits a decision on whether he will be granted permanent residency in Canada, he acknowledged that if he isn't granted residency he may have to leave—again—when his two-year visa expires.
Those experiences, and similar foreign work experience of his friends, prompted them to start the petition to permanently eliminate immigration controls among Commonwealth countries.
Since the online petition began on the website Change.org, hundreds of signatories have shared similar stories of frustration with immigrating between Commonwealth nations.  According to Skinner, he and many of his fellow petitioners have already approached some of the Commonwealth country governments regarding the possibility of easing immigration restrictions between the nations.
There has been some initial interest in the idea among New Zealand legislators, as well as some in Australia, although Skinner and his colleagues realize that it will be a difficult task to convince all four Commonwealth governments to ease immigration laws.
Some immigration experts, including the University of British Columbia (UBC)'s Catherine Dauvergne point out that temporary immigration between Commonwealth countries is already relatively simple. "These (Commonwealth nations) are countries where it's pretty easy to get temporary foreign work permission or to travel as students," she explained.
However, Skinner and his petitioners believe that removing the existing immigration controls between the four primary Commonwealth countries would be economically desirable and ease travel between all the nations involved.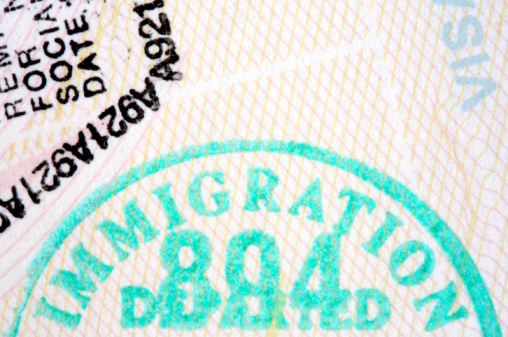 A new study by the Bank of Montreal reveals that the average immigrant to Canada arrives with approximately $47,000 in total savings, but spends as much as half of that amount in order to resettle in their new homeland.
According to the study, after paying for all the costs of relocating to Canada, the average new immigrant is left with about $20,000 in total savings.
Additionally, the same study found that about one out of every five new Canadian immigrants arrives with no savings at all.
The study marks the first of several similar studies by the Bank of Montreal that will be examining an array of financial challenges faced by new immigrants to Canada.
The initial study found that, for those immigrants who do have money remaining after they resettle in Canada, the largest uses for those funds are investments in their future: saving for retirement (53 percent of immigrants ) and paying for their children's education (49 percent), as well as purchasing either a house or a car (44 percent) were the main uses of immigrant savings.
In addition, according to the study about two-thirds of new immigrants to Canada send some of their funds back to families in their native homelands; the average amount sent back to immigrant families was about $2.300.
A large majority, about 67 percent, of new Canadian immigrants said that their quality of life had improved after moving to Canada from their homeland, with 27 percent of new immigrants saying that their quality of life had "improved greatly" after resettling in Canada.
The president of the Bank of Montreal's 'InvestorLine, Julie Barker-Merz, said the results of the study seemed to reflect very well on Canada as a destination for immigrants from around the world.
Barker-Merz said compared to the other 'G8' countries—those industrialized nations with the world's largest economies—Canada has the highest proportion of foreign-born residents. She added that the high percentage of foreign-born Canadian residents was "not a coincidence", in that Canada offered one of the best places for immigrants to raise their families due to "the opportunities available to newcomers."
According to the study, the location within Canada selected by immigrants also reflected the difference in net savings that they bring with them when resettling.
The study found that immigrants who chose to relocate to British Columbia (BC) had the highest level of savings ($86,270); by comparison, new immigrants who relocated to BC's neighboring province Alberta had the lowest level of savings upon arrival ($28,784). This is not entirely surprising, as in recent years many immigrants to BC have been wealthy citizens from both Hong Kong and Mainland China, while Alberta has attracted a large number of skilled and unskilled labor to service its booming energy sector.
According to the study, new immigrants to Quebec were left with the lowest amount of savings after resettling, only an average of $7,388, after initially arriving in the province with an average of $36,527 in savings.
The survey was conducted in February, and was based on an online sampling of 507 immigrants who had arrived in Canada within the last decade.
Commencing this month, tens of thousands of Canadian temporary foreign workers could face deportation due to changes to the country's immigration laws made in 2014.
Although Employment Minister Jason Kenney recently granted a one-year amnesty to about 1,000 temporary foreign workers in Alberta, it's estimated that as many as an initial 16,000 temporary foreign workers could lose their status commencing April 1st; in reaction to this reality, migrant advocacy groups within Canada are lobbying on behalf of the many thousands of immigrant workers who stand to be affected by the change in immigration laws.1
In Alberta, a new advocacy group has been formed with the express purpose of advocating on behalf of the immigrant workers who may face deportation. The new Temporary Foreign Workers Support Coalition (TFWSC) consists of members from several other advocacy groups, including Migrante-Alberta, UNIFOR and Industrial Workers of The World, among others. In recent weeks, the TFWSC has sponsored rights-awareness workshops for temporary foreign workers to make them aware of the changes to immigration law, how it may affect their status within Canada, and what their rights are under Canadian law.
The TFWSC workshops are open to the general public, and also feature guest speakers—such as immigration lawyers—who are familiar with the subject of Canadian immigration.2
The coalition has also been soliciting the support of Canadian labor unions, in an effort to link the challenges faced by temporary foreign workers with those of unionized Canadian workers. In the past, there has been some reluctance from Canadian workers to support immigrant labor issues for fear that foreign workers could be taking away jobs from native-born Canadians.
Since the new laws affecting temporary foreign workers became effective on April 1st, the Canadian media have highlighted specific examples of how the changes affect individual foreign workers. Most of the stories have focused on how the stricter immigration rules have meant that some foreign workers either face deportation, or are not being allowed back in the country to continue their prior employment.
Among those profiled was Josephine Angott, a Filipino fish plant worker in the province of New Brunswick, who has been stopped from returning to work at the Canadian plant due to changes in the temporary foreign worker law. Angott had been employed at the packing plant since 2011, but the changes in the law mean she would be exceeding her four-year limit if she were allowed to return. Under the current rules, Angott will have to wait an additional four years prior to being allowed back into Canada to work.3
Mirroring the concern expressed by Western Canada's food service industry, companies in Canada's agricultural and seafood processing industries have also expressed concern about a possible worker shortage due to the change in immigration laws.
Earlier this year, Bill Stevens, head of Mushrooms Canada, said his $900 million industry relies heavily on foreign workers, and due to the stricter immigration laws, could be facing "major decreases in production" if the changes to the temporary foreign worker rules were not altered.4