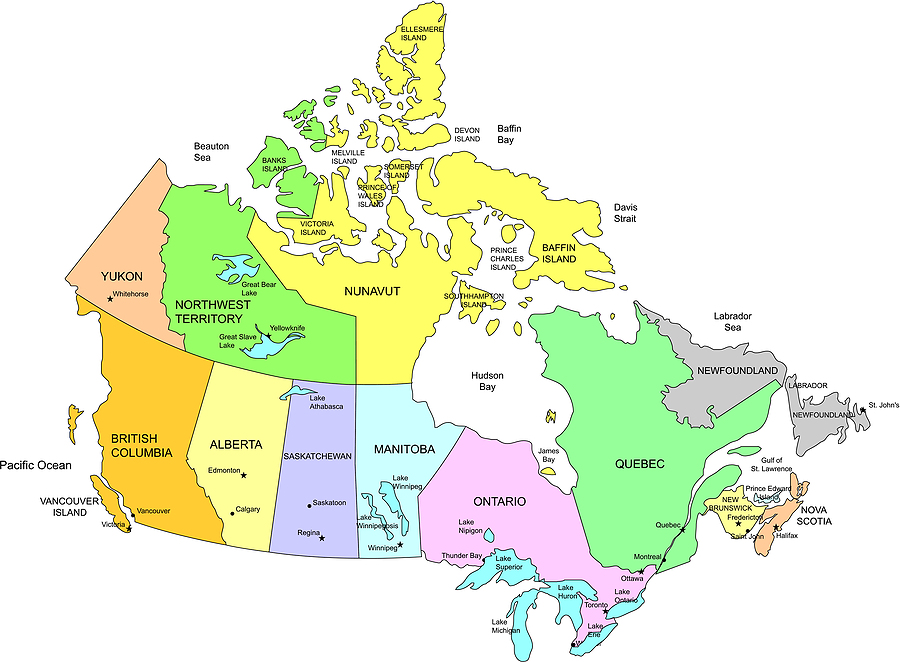 A major shift in immigration patterns has been occurring in Canada in recent years, with a growing number of immigrants choosing to live in less populated areas of Western Canada.
A recently released study of immigration by Statistics Canada confirms that the booming energy sector in Western Canada has attracted a growing percentage of Canada's new immigrants. The study was conducted prior to the recent steep decline in the oil industry, which has dramatically reduced profits and hiring within that energy sector.
Another surprising finding in the study is that Montreal—which had long seen a declining percentage of new Canadian immigrants—is undergoing a revitalization as an attractive destination for immigrants. The study found that in 2012—the most recent year studied—Montreal singularly attracted over 18 percent of the new immigrants to Canada.
Conversely, Toronto—which in 2000 had attracted almost half of all the new immigrants to Canada—saw its share of new immigrants drop to only 30 percent as of 2012.
Toronto, along with other major population centers in Ontario, has historically been the strongest magnet for new immigrants to Canada. However, during the Great Recession that commenced in 2008, Ontario—the manufacturing center of Canada—was the hardest hit province and sustained the most job losses. Statistics appear to confirm that, post-recession, immigrants are now looking elsewhere at other geographical options within Canada as their first choice for migration.
Even Ottawa, Canada's capital city and historically a city that has been economically sheltered due to the preponderance of government jobs, has attracted less immigrants in recent years. According to the report, in 2012 only 2.4 percent of immigrants to Canada said Ottawa was their first choice—a full percentage drop from the year 2000.
As Ontario's share of new immigrants to Canada declines, other Western Canadian cities have seen a rise in the number of new arrivals. The new report from Statistics Canada appears to indicate that major cities in Canada's energy rich prairie provinces—Manitoba, Saskatchewan and Alberta—have seen substantial gains in immigrant populations.
Until the recent steep decline in oil prices, Canada's western provinces had been undergoing an energy-based economic boom, resulting in a shortage of both skilled and unskilled workers in the region. To help fill that void, many Canadian companies began recruiting foreign workers.
According to the Statistics Canada report, another factor determining where immigrants choose to live within Canada has been a shift in the 'feeder' countries—the nations from which recent Canadian immigrants arrived. As recently as 15 years ago, China and India were the two top source countries for Canadian immigrants—and immigrants from those countries tended to migrate to Toronto and Vancouver.
However, more recently the Philippines has surpassed China and India as Canada's top source for new immigrants; the report also states that, unlike past immigrants to Canada, Filipino immigrants are settling in a wide array of cities across the country.
Immigration experts caution that the recent steep decline in oil prices—and the resulting economic downturn—may impact where new immigrants choose to locate within Canada over the next few years.