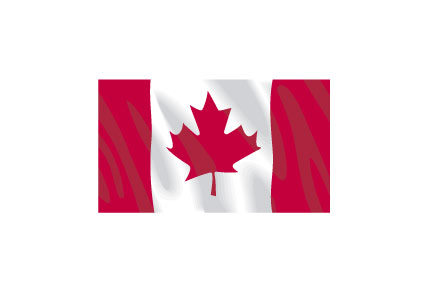 It has been a record-breaking year for Canadian immigration.
Building upon the momentum of recent years, Canada set a new immigration record in 2014, welcoming 260,000 new citizens from around the world; the number of new Canadians was also more than double that recorded in 2013.
According to Citizenship and Immigration Canada (CIC), the record-breaking number of new Canadian immigrants is due in part to the reforms to Canada's immigration laws introduced by the federal government this past year. Specifically, the government points to the new decision-making process for Canadian immigration applications that simplified the process from the previously required three steps to just one; according to the CIC, since the new process took effect on August 1st, more than 150,000 people became Canadian citizens—an increase of 90 percent over the same period in 2013.
The CIC also pointed to a decrease in the backlog of Canadian immigration applications as being a direct result of the immigration reforms introduced this year. The government says that the citizenship application backlog has been reduced by 17 percent since June, down to its lowest level in three years.
Looking ahead, the Canadian government predicts that it is now on track to entirely eliminate the citizenship application backlog, and reduce application processing times down to one year "sometime in the next fiscal year."
However, faster processing and elimination of backlogs will come with a price tag; the federal government plans on increasing the fees for processing Canadian citizenship applications in 2015.
The fee for Canadian citizenship applications that are received after January 1, 2015, will increase from the current $300 to $500. Applications for a grant, and resumptions of citizenship to a minor, will be exempt from this change in fees; the $100 'Right of Citizenship' fee for successful applicants, and other related application fees, will also remain the same.
With a federal election all but certain in 2015, the Conservative government's immigration record is expected to be a high profile issue on the campaign trail. Since assuming office in 2006, the Conservatives have pursued an active immigration policy and point out that almost a quarter-million new Canadian citizens have been sworn in each year—the highest level in Canadian history.
All told, Canada welcomed more than 1.55 million new citizens since the Conservatives assumed power in 2006.
Still, not all of the changes to Canada's immigration laws in 2014 have been universally popular. Even some of the Conservative government's traditional supporters, such as the Canadian Federation of Independent Business (CFIB)—which represents Canada's small businesses, including many restaurants—opposes the tightening of restrictions on unskilled, lower-paid foreign workers whom they often rely on to fill vacancies.
Earlier this year, when the government announced its changes to the temporary foreign worker program, CFIB president Dan Kelly was among the loudest critics of the new immigration law.
"Nobody wants to talk about entry-level jobs, but these positions are not disappearing and employers with positions requiring general customer service skills are often desperate for staff," Kelly said. "The temporary foreign worker program has been one of the few ways for businesses to address this need. Foreign workers are not the only solution, but the need can't be ignored."