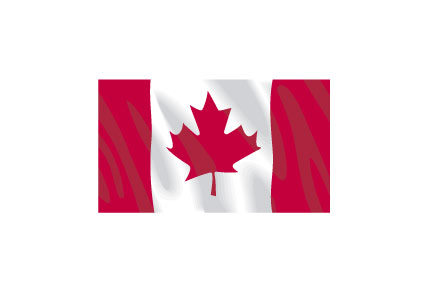 The association representing Quebec farm workers says Canada's immigration bureaucracy is hurting the province's agricultural industry and could result in the closure of many of its farms.
FERME, the association that represents more than 800 Quebec farms and 8000 of its farm workers, accuses the federal government's immigration bureaucracy of impeding the use of foreign workers and ultimately costing Quebec farmers about $54 million in the 2013-2014 crop season.
The country's agricultural industry was exempted from the federal reforms announced earlier this year to Canada's foreign worker program.
Still, FERME contends that Canada's immigration bureaucracy is hurting Quebec's farming sector, and it points to the fact that in the past year more than 150 foreign agricultural workers could not get visas to work in the province.
A spokesman for FERME says that the nature of agricultural work means that any time delays for work visas can have an immediate, and harmful, impact on Quebec's farming sector.
Denis Hamel points out that, as an example, asparagus can grow within a single day, so "imagine (what happens) when a worker comes three weeks into the season. All the growth will be lost. In fact, one of our (FERME) members lost half-a-million dollars because his workers arrived three weeks later."
FERME's concern about bureaucratic delays in Canada's immigration system is only the latest of several recent complaints that Citizenship and Immigration Canada (CIC) bureaucracy is hurting both immigrants and Canadian businesses.
Prominent Winnipeg lawyer R. Reis Pagtakhan recently penned an editorial for the Canadian Broadcasting Corporation (CBC) in which he voiced the critical opinion that CIC offers an "almost total lack of customer service."
He cited a recent court case in which an immigrant's Canadian work visa was denied simply because the applicant's reference letter differed slightly in the job description from the CIC criteria for the position. Such minor bureaucratic technicalities, Pagtakhan argued, are common and can often result in unnecessary delays or even costly legal actions such as in that case.
Pagtakhan also points to the massive amount of paperwork required for a Canadian to sponsor a foreign spouse's immigration to Canada as another example of the immense CIC bureaucracy. He notes that such an application runs 29 pages, and that a question such as an applicant's birth date is requested several times in a single application.
Further complicating the immigration process, Pagtakhan says, is the fact CIC constantly changes the forms required for an immigration application. That's important, he says, because if an applicant fills out a recently-changed CIC form he may find his immigration application is denied for no other reason than the form change.
Pagtakhan, and other critics of the CIC's bureaucracy, say that an improvement in the overall 'customer service' offered to both businesses and immigrants is not "too much to ask"—especially given the "hundreds, if not thousands" of dollars spent on each immigration application.