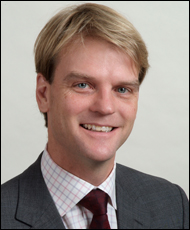 On July 15, 2013, the Honourable Chris Alexander was appointed the Minister of Citizenship, Immigration and Multiculturalism.
The Minister of Citizenship, Immigration and Multiculturalism administrates Citizenship and Immigration Canada which is responsible for immigration, refugee and citizenship policy in Canada.
This position is also responsible for the administration of the Immigration and Refugee Board (IRB), an arbitration organization for ensuring that deserving applicants are given Permanent Residency and to unmask fraudsters.
Alexander will be taking the position that the Honourable Jason Kenney held for many years. Kenney held the post for about five years.
Kenney's tenure was marked by a great deal of effort in improving the state of the Canadian immigration system. His administration:
Made it easier for certain classes of immigrants to enter Canada
Put an end to a significant amount of cases of fraud
Greatly decreased the wait times for many immigration applications
Put Citizenship and Immigration Canada in the spotlight for the implementation of multiculturalism policy in Canada
And Honoured foundational immigrants in Canada
Being a very media savvy minister, Kenney was often in the news representing Immigration Canada
The current Minister of Citizenship, Immigration and Multiculturalism, the Honourable Chris Alexander, is a graduate of McGill University in Quebec and a former diplomat for Canada.
His posts include the Canadian embassy in Moscow and Kabul. Alexander won a seat in the parliament in 2011, though his experience in politics reaches much farther back than that.
The CIC is expected to continue in much the same capacity as under Jason Kenney and Prime Minister Stephen Harper.