Monthly Archives:
April 2012
Immigration Minister Jason Kenney has thought of a new reform to improve the Canadian Immigration System. By this new system, employers will be able to play a more active role in bringing in new immigrants; and their visas to enter Canada will be processed using a fast-track system. This new idea though has been met with great skepticism. People are of the opinion that such a reform would give more control to the employers.
However, the minister is not fazed. According to him, this new reform would not hand over the reins of the government to entrepreneurs but would just be increasing their role. There will also be different criteria that has to be met by people. Recently talking to Huffington Post, the minister said that this plan by the government will improve the immigration system immensely and will help solve the needs of the labour markets, lest it become a huge waste of human talent.
He also stated that it was unfair to bring in people who had better economic status in their countries of origin and make them face an uncertain future. So the minister's best solution is to provide an Internet-based system from which employers who faced a labor shortage would be able to select from the pool of qualified immigrants, who could later settle as Canadians.
If the employers find a person who could fit in their company, that person can be in Canada in a couple of months. This way an educated and experienced person can be hired and can still be relevant in the Canadian market.
Minister Kenney also stated that the government would help certain classes of workers to immigrate. It would allow foreign graduates from Canadian universities and temporary workers who have been employed for over a year to become permanent citizens. He also believed that this was his favorite program because those who are hired will not only have degrees and work experience but will also have a job that could lead to their success.
However, skeptics abound. Though many agree that the government should take action to improve the labour market, they are uncomfortable about putting the employers in the driver's seat of Canada's immigration system. Peter Showler, former chairperson of the Immigration and Refugee Board of Canada, has said that allowing the employers to pick and choose their workers would lead to self-interest on their part and it would not be working in the broader interest of Canada.
Moreover, they would be looking to fill their job vacancies but not in the way of contribution to Canada. Employment is important but it is not the only issue, people argue. Liberal MP and former Citizenship and Immigration Minister Judy Sgro believes that the government and not the employers should determine as to who must be let in. A business can look only at its needs, but a government has to consider several things before letting someone into the country.
But Minister Kenney assures that the government will be at the helm of affairs in the immigration process and ensure that the new immigrants meet several benchmarks including language proficiency and education before the employers even get a chance to be involved. People will also go through the point system and even if they enter the country with a job offer and the company goes under or if the job doesn't work out, they will still have the skill to find another job quickly.
Canada's immigration system is seeking to transform itself into a fast and flexible one, focusing mainly on creating jobs resulting in economic growth and prosperity. The country's policy makers have begun to realize and understand the importance of entrepreneurship to spur up the economic growth.
On April 18, 2012 Jason Kenney, the country's Minister of Citizenship, Immigration and Multiculturalism department launched the plan to indulge in consultations with industry associations in Canada. This is the part of the latest series of measures, to decide on whether to create a specialized 'start-up' visa program to bring in more immigrant entrepreneurs.
To quote the Minister in this context: "Our Government's top priority remains jobs, growth and long-term prosperity. Canada cannot afford to lose out in the competition for foreign entrepreneurs among immigrant-receiving countries," and "We need to proactively target a new type of immigrant entrepreneur who has the potential to build innovative companies that can compete on a global scale and create jobs for Canadians."
Economic Action Plan 2012
This plan is an indication that Canada is gearing itself up to compete in the race with other countries. It highlights the nation's commitment and support towards innovators, entrepreneurs and research. Its primary focus is to build an immigration system that would welcome more innovative entrepreneurs to invest in Canadian companies.
Start-up Visa Program
Citizenship and Immigration Canada (CIC) is planning to start consultations with its industry associations so as to develop a specialized kind of 'Start-up' Visa program. This is to link immigrant entrepreneurs with private sector organizations so that they can navigate their way through the Canadian business environment with ease.
This initiative reflects the mindset of the country's immigration system to try out innovative approaches to immigration. Under the proposed plan:
The Government will be able to formulate new, short-term programs under the Economic Immigration Class.
Only 2,750 applications will be issued per year
Duration of the program is only five years.
In case, a program turns out to be successful during the 5 year trial period, the CIC will then have to formally launch it in the Immigration and Refugee Protection Regulations. This is possible only if the Citizenship, Immigration and Multiculturalism department wishes to keep the program running.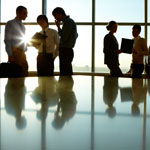 Canada is a country that is welcoming immigrants from all over the world. The government of Canada encourage new immigrants to invest in business. They also welcoming students from other countries. They also invite tourists, who want to visit Canada, especially to see the Canadian side of the Niagara. More and more people are now eager to migrate to Canada as they see it as a great opportunity to further their careers.
On immigrating to Canada you will be given a permanent resident card (PR card). A permanent resident is one who has immigrated to Canada but has not yet become a Canadian citizen. A PR card is given for five years. A student or a temporary foreign worker will not be considered a Permanent resident.
The PR card is the official proof of your status. This plastic card has to be presented by all the permanent residents when they are required to re-enter Canada. Since August 24, 2009, there are some changes in the security features of the PR card and so new residents will get the new card.
People should apply for the new PR card if:
they received the PR status before June 28,2002;
they did not receive a PR card on or after June 28,2002; or
they need to replace an expired, lost or stolen PR card.
If you had a PR card before it was introduced in June 2002 and you still have the PR status, you should apply afresh for a PR card.
1. You should first get an application package and read the guide completely.
2. Complete all the necessary forms and attach the necessary documents. Double check every detail, because if there is any error, the fees will not be refunded.
3. Pay the fees and get the original receipt. Safeguard the receipt.
4. Mail the application form and documents to the center mentioned in the application form.
Follow the instructions in the guide. If any document or information is missing, your application may be delayed or not processed. They will return the form to you requesting more information.
Add the following documents with your application:
Your PR card if it has expired or if the information on it is inaccurate.
A copy of your pass port or travel document. (the photocopies have to be clear)
Send photos as per the specifications or else they will be returned.
Remember to include the Supplementary Identification Form (IMM5455). The application processing fee payable should be in Canadian dollars only. In order to make payments online, you should have a PDF reader, printer and a valid email address. You can pay by credit card too. Print the receipt and include it along with your documents.
The PR card expires every five years, so it is better to check for the expiry date before leaving Canada on travel. PR card holders can also sponsor immediate relatives to Canada. In order to do that they may have fill out the form IMM0008. Those with the PR card can sponsor their spouse and dependent children.
In order to make payments at a financial institution in Canada, you may have to get an original payment receipt Form  IMM 5401. You may also order it online or contact the call center. After filling that, take it with you when you go to pay your fees. Finally include the completed payment receipt with your application. Send it to the mailing address specified in the application package.