IMMIGRATION QUESTIONS
RESOURCES
Apply for Canada Passport using Form PPTC 153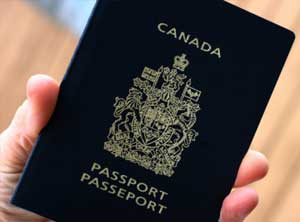 About Canada Passport Form PPTC 153
Form PPTC 153 is used by individuals who wish to apply for Canada Passport. Form PPTC 153 is the Adult (General) Passport Application for Canadians 16 years of age or over applying within Canada or from the United States.
A Canada Passport is the only dependable and universally accepted travel and identification document for Canadians who wish to travel abroad.
Issued to Canadian citizens only, a Canada Passport serves as the identification of the applicant as determined by documentary evidence of citizenship and documents to support identity.
The holder of a previous Canada Passport may be eligible to apply for a passport through the Simplified Renewal Application Process. For more information, visit www.passportcanada.gc.ca.
Who Should Apply for Canada Passport
Canadian adults and children 16 years of age or over applying from within Canada or the United States for a Canadian Passport.
Children under 16 years of age applying for passport use form PPTC 155, Child General Passport Application.
Canada Passport Requirements
In order to qualify for a Canada Passport, the following requirements should be accomplished:
Three (3) pages of the application form must be filled out completely and signed within the last 12 months.
Two (2) matching passport photos taken within the last 12 months.
Application form PPTC 153 and one of the photos must be certified by your selected guarantor.
Proof of Canadian citizenship (original only).
Documents to support identity.
Provide any and all Canada Passport or travel document issued to you within the last five (5) years.
The applicable fee.
All documents submitted throughout the travel document application process which are written in another language other than English or French must be translated by a certified translator.
It may be required to provide additional documents or information in support of the application.
For more information, visit http://www.ppt.gc.ca/form/index.aspx